Nearly Half of Traders Think Hewlett-Packard Should Fire its Board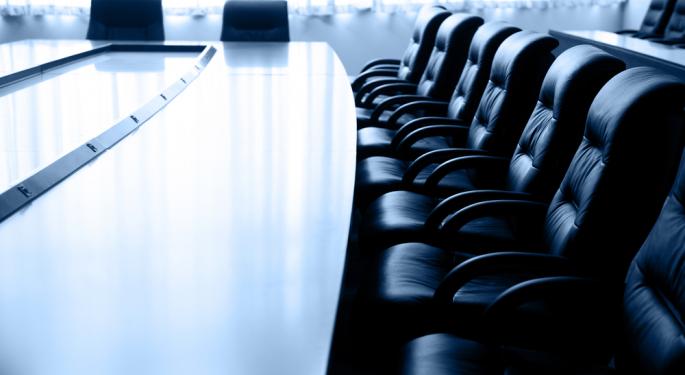 Hewlett-Packard (NYSE: HPQ) is up more than two percent Wednesday after losing nearly 12 percent of its value at market close yesterday. The imperiled company has been taking some heat from investors who were troubled by the Autonomy accounting controversy.
In a poll conducted over the last 24 hours, Yahoo Finance (NASDAQ: YHOO) asked its readers the following question:
"Scandal-plagued Hewlett-Packard opened trading at a 12-year low and has lost more than 75% of its market cap in 2 years. What should become of the company?"
They should wind down, selling off parts of the company (19,842) -- 31 percent
New management/board of directors (31,760) -- 49 percent
Stay the course (12,902) -- 20 percent
With nearly half of the respondents suggesting that Hewlett-Packard should hire a new management team and a new board, it appears that investors are not happy with the job that Meg Whitman is doing. Whitman was appointed as Hewlett-Packard's new chief executive in September 2011 after the company fired Leo Apotheker, who held the position for just 10 months.
Apotheker is credited with spearheading the acquisition of Autonomy. He also replaced one-third of the board and was responsible for bringing Whitman to the company eight months before she took over as CEO.
Before being replaced, Apotheker announced that Hewlett-Packard may sell its personal computer business, which was the largest in the world. The company ultimately decided to retain the business, but it has been unable to maintain its spot at the top. Earlier this fall, several researchers announced that Lenovo had become the world's leading PC manufacturer.
Whitman has been unsuccessful in her mission to turn the company around. Under Apotheker's guidance, Hewlett-Packard lost more than 45 percent of its value. The company has not performed any better in the 14 months since Whitman's appointment. All told, Hewlett-Packard has lost more than 72 percent of its value since November 2010.
Follow me @LouisBedigianBZ
Posted-In: Autonomy hewlett-packard Leo Apotheker Meg WhitmanNews Tech Best of Benzinga
View Comments and Join the Discussion!