Despite Peace Talks, Fighting Continues in Gaza Sending Brent Prices Higher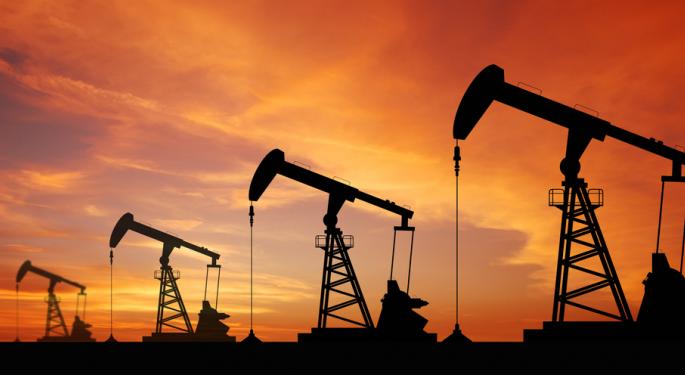 Brent crude oil rose on Wednesday morning, trading at 110.89. Tuesday's expectations of a cease fire on the Gaza Strip brought prices down, but despite peace talks the fighting continued and Brent prices responded.
Secretary of State Hillary Clinton spent much of Wednesday morning discussing a truce and trying to prevent Israel's ground troops from mobilizing. With the death toll rising quickly, Clinton cautioned leaders against continuing to escalate the fighting. Most of the world has called for an end to the fighting, however artillery fire between the two continued well into Wednesday morning.
Tension in the Middle East has sparked investor concern that neighboring countries could be drawn into the violence and in turn cause supply interruptions. Since the Middle East is a huge supplier for the world's crude oil, a supply interruption in that area would massively reduce available oil.
However, Reuters reported that many analysts think crude prices are in for a roller coaster ride as the fourth quarter progresses. Market volatility will be the result of rising geopolitical tension coupled with economic instability. Supply worry is likely to be overshadowed by a lack of demand as the world's biggest oil consumers struggle with economic problems that could send them into a deep recession.
In Europe, finance ministers have yet again delayed a decision about Greece's financial aid package. This indecision could result in a bankrupt Athens and an eventual Greek exit from the eurozone. Even with a decision, the struggling currency bloc is not likely to recover quickly, as financial problems in Greece have spread to most of the 17 members.
The looming 'fiscal cliff' in the US is also weighing on the market. While many are hopefully that the government will reach an agreement about the country's deficit before the 600 billion dollar bundle of tax increases and spending cuts kicks in on January 1st, some fear no agreement will be reached and the country will be sent into a recession.
View Comments and Join the Discussion!
Posted-In: Hillary ClintonNews Commodities Forex Global Markets Best of Benzinga