GameStop Denies Rumor It Will End Midnight Launches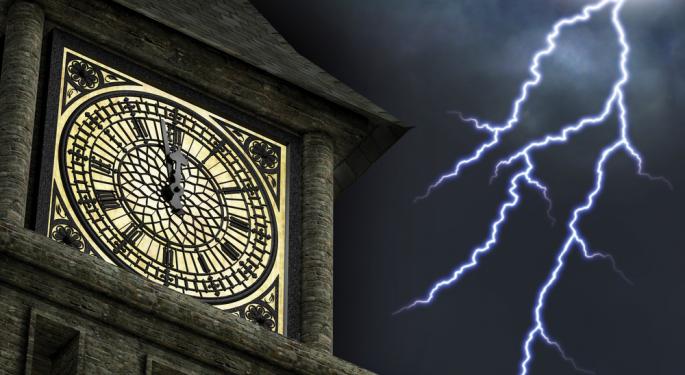 Midnight launches might be a thing of the past for GameStop (NYSE: GME).
A person familiar with the video game retailer told Benzinga that it might cut back or end its midnight game and console launches in 2013. A company spokesperson adamantly denied the claim.
GameStop recently promoted the launch of Microsoft's (NASDAQ: MSFT) Halo 4 and Activision's (NASDAQ: ATVI) Call of Duty: Black Ops II with midnight launches nationwide. The retailer is famous for hosting these events, which encourage consumers to line up and purchase new games the night before they are officially released.
That could change as the company searches for new ways to save money.
Midnight launches are very costly for the retailer. In addition to the added expense of keeping stores open late, GameStop must also weigh the risk of potential dangers versus the cost of hiring security.
In 2006, numerous retailers and customers were robbed at gunpoint when Sony (NYSE: SNE) released the PlayStation 3. Few video game-related robberies have occurred since that time, but one major game company has decided to stop doing them anyway.
Despite the nationwide hysteria and massive sales expectations for Wii U, Nintendo (OTC: NTDOY) reportedly instructed retailers to avoid midnight launches this year. The company did the same thing when it released The Legend of Zelda: Skyward Sword last year.
This may not be an isolated incident, the person familiar with the matter said. GameStop is planning to close 200 unprofitable stores -- roughly three percent of the company's outlets worldwide. But that may not be enough to reduce the firm's expenses.
GameStop shares are up eight percent year-to-date (YTD). The company has managed to outperform the gaming sector, which has experienced a downward trend as the existing consoles (Xbox 360, PlayStation 3 and the original Wii) begin to age.
Comparatively, Activision is down more than eight percent YTD. Take-Two Interactive (NASDAQ: TTWO), which will release the next chapter in the Grand Theft Auto series early next year, is down 13 percent YTD. Electronic Arts (NASDAQ: EA) and Majesco (NASDAQ: COOL) are down 36 percent and 64 percent YTD, respectively.
GameStop and other retailers had hoped that the Nintendo 3DS and PS Vita -- the two newest handheld devices on the market -- would revitalize the industry. Thus far this has not been the case. The Nintendo 3DS got off to a sluggish start as consumers balked at the lack of software and the $249 price tag. Sales began to pick up after Nintendo lowered the price to $169.
Worldwide, Nintendo has sold 22 million units since March 2011. Sony has sold three million PS Vita units since December 2011. (PS Vita was released in Japan in December but did not ship worldwide until February 2012.)
Despite the lack of interest in the new handhelds -- particularly PS Vita -- consumers have remained loyal to the industry's biggest franchises. In just 24 hours, Call of Duty: Black Ops II earned $500 million worldwide. Halo 4, which is exclusive to the Xbox 360, earned $220 million on the day it was released.
GameStop is not the only retailer cashing in on the success of these games. Best Buy (NYSE: BBY) and Wal-Mart (NYSE: WMT) are among the major retailers that host midnight launches for major game releases, allowing consumers to purchase the items as quickly as possible.
If GameStop intends to scale back or eliminate midnight launches within the retailer, it could inspire customers to look for alternatives. Many of them could wind up at Wal-Mart, which has numerous locations that are open 24 hours a day. At those outlets, the added expense of selling a game at midnight is relatively small.
Follow me @LouisBedigianBZ
Posted-In: best buy Call of Duty: Black Ops II gamestop Halo 4 Nintendo 3DSNews Rumors Tech Best of Benzinga
View Comments and Join the Discussion!