Meraki Acquisition Brings "Simple" and "Secure" Cloud Managed Networks to Cisco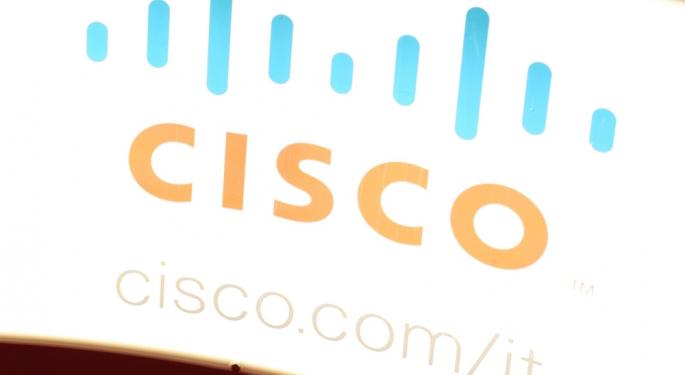 Cisco (NASDAQ: CSCO) announced this weekend that it plans to acquire Meraki, a cloud-managed network infrastructure company, for $1.2 billion.
The company, which "brings the benefits of the cloud to edge and branch networks," aims to deliver easy-to-manage wireless, switching and security solutions "that enable customers to seize new business opportunities and reduce operational cost."
Meraki was funded by Google (NASDAQ: GOOG) and Sequoia Capital. The company was born in 2006 by Ph.D. candidates from MIT that hoped to bring affordable wireless Internet access to people all over the world.
In 2007, Meraki announced its plans to build a free community Wi-Fi network in San Francisco. The company continued to expand this effort in the following months. By June 2008, 80 percent of San Francisco neighborhoods had gained access to Meraki's free Wi-Fi network. Later that year, the company unveiled a solar-powered Wi-Fi device.
Meraki teamed up with One Economy, a global non-profit organization, to bring broadband access to more than 100,000 low-income families worldwide. Most recently Meraki announced its plans to provide free networks to technology startups.
In October Meraki announced that third-quarter revenue growth topped 150 percent.
"The acquisition of Meraki enables Cisco to make simple, secure, cloud managed networks available to our global customer base of mid-sized businesses and enterprises," Rob Soderbery, senior VP of Cisco Enterprise Networking Group, said in a company release. "These companies have the same IT needs as larger organizations, but without the resources to integrate complex IT solutions. Meraki's solution was built from the ground up optimized for cloud, with tremendous scale, and is already in use by thousands of customers to manage hundreds of thousands of devices."
Follow me @LouisBedigianBZ
View Comments and Join the Discussion!