Flowers Foods May Purchase Ailing Hostess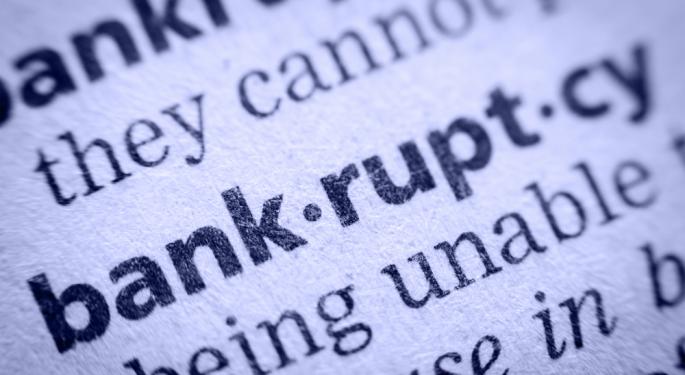 Hostess Brands, the maker of Twinkies, Ding Dongs and many other popular snack foods, begins Monday the long process of selling its assets at bankruptcy auction. The first potential bidders may be rival company Flowers Foods (NYSE: FLO) and the private equity firm C. Dean Metropoulos and Co., which has experience restructuring other troubled brands like Chef Boyardee (owned by ConAgra Foods (NYSE: CAG)) and Bumble Bee Tuna.
On Friday, Hostess filed a motion to liquidate its assets after bakery union workers went on strike last week and the company's fate became all but certain. The company cited a long history of high costs associated with having an unionized workforce, including a pension program with contributions of $100 million per year. Hostess attempted to cut costs by reducing the pension program to $25 million, as well as making additional reductions in wages and health care. These drastic measures were rejected by union workers.
Hostess has been plagued with problems for some time. Many have been critical of questionable management decisions made in the lead-up to this crisis, including previous filings for bankruptcy in 2009 and in January of 2012. Sales have steadily declined over the years, costs have risen and the company has lost market share to competitors like Flowers Foods. After reductions in workers' salaries and benefits were initiated by Hostess on October 21st, workers had finally had enough and began striking a dozen facilities on November 7th, setting up picket lines around a dozen more.
The company sought to directly blame striking workers for the closure of several plants last week, but union officials countered that enough concessions had already been made, and that the company's mismanagement had spelled its doom long before now.
Monday's afternoon scheduled hearing before Bankruptcy Judge Robert Drain will likely involve appointing a company that specializes in asset liquidation and the sale may take as long as a year to complete. The company's request includes closing its 36 bakeries and 565 distribution centers. 3,200 employees, only a fraction of Hostess' 18,500-strong workforce, will be retained to clean out plants in 22 different states.
Hostess projects that the plant closures will cost $17.6 million over the next three months. Additional millions will be spent closing facilities and corporate offices, as well as paying out incentive bonuses to retain 19 officers while the liquidation is ongoing.
Due to its pension obligations, labor contracts and the decision to liquidate assets, the future for Hostess appears dire. The biggest market potential lies in the company's recognizable brands, such as Dolly Madison and Butternut. Twinkies alone generated $68 million in revenue this year, an attractive number to suitors like Flowers Foods and C. Dean Metropoulos and Co.
Flowers Foods, maker of Nature's Own bread and Tastykake snacks, could use purchases of Hostess' assets to expand its operating territory and claim Hostess' share of the market. Already, Flowers shares have risen by 10 percent. Speculation remains about the specifics of the purchases Flowers will make, but analysts agree that Flowers has the infrastructure and management discipline to effectively utilize Hostess' assets.
Posted-In: Bumble Bee Tuna C. Dean Metropoulos and Co. Chef Boyardee Hostess BrandsNews Rumors Legal M&A Best of Benzinga
View Comments and Join the Discussion!