Samsung Can Sue Apple Over iPhone 5, Judge Rules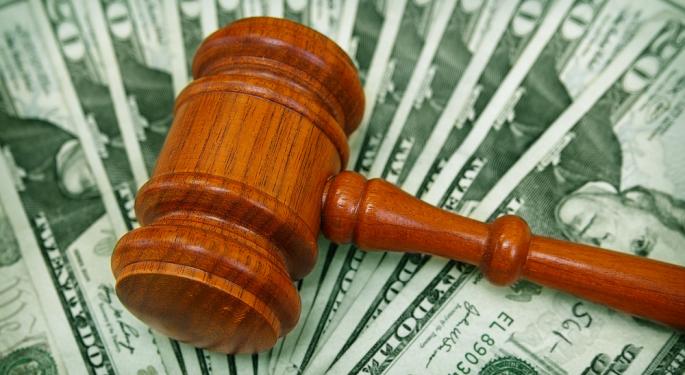 Magistrate Judge Paul S. Grewal is allowing Samsung to add the iPhone 5 and other new Apple (NASDAQ: AAPL) products to its patent lawsuit.
This lawsuit is separate from the summer patent trial that resulted in a $1 billion verdict for Apple, which may be thrown out due to jury misconduct.
According to Computerworld, Apple filed the latest suit in February. The Cupertino, California-based tech giant alleged that select Samsung products (including the Galaxy Nexus and other smartphones, tablets and media players) infringed on eight of Apple's patents. Samsung denied that its products infringed on Apple's patents and filed a complaint of its own, claiming that the iPhone and iPad infringe on eight Samsung patents.
Judge Grewal has now given both companies the chance to add new products to their complaints. Samsung is free to add the iPad 4 and iPad Mini, as well as the iPhone 5. Apple can include the U.S. version of the Galaxy S III, the Galaxy Note 10.1 and other recently released Samsung products. Jelly Bean, the mobile operating system developed by Google (NASDAQ: GOOG), can also be included in the suit. Its inclusion will be limited to the Galaxy Nexus, however.
"The court will not permit a sweeping amendment that might apply to devices other than those properly tied to Samsung," Judge Grewal said in his order.
Apple and Samsung have until November 23 to amend their complaints.
Future Lawsuits
By allowing Apple and Samsung to include newer products in this lawsuit, Judge Grewal has reduced the likelihood that they will appear in a separate domestic patent dispute. While both firms will continue to release new products (which could lead to additional lawsuits), there might be one less court battle to endure in 2013. That is good news for the two tech titans, both of which spend millions in annual legal fees.
Unfortunately, this particular lawsuit only involves the release of products in the United States. Elsewhere in the world, Apple and Samsung have a large number of separate lawsuits. One of them led to a humiliating court instruction from a United Kingdom judge who said that Apple should publish a notice on its website to "correct any impression the South Korea-based company was copying Apple's product."
When that instruction became an order on October 18, Apple complied and posted the notice. The Mac maker also attempted to defend itself by mentioning a more favorable verdict from a German court. This angered U.K. judges, who ordered Apple to re-write the statement in 48 hours.
Apple has since published a new statement on Apple.com/UK, as well as a notice clarifying the mistake. "On 25 October 2012, Apple Inc. published a statement on its UK website in relation to Samsung's Galaxy tablet computers. That statement was inaccurate and did not comply with the order of the Court of Appeal of England and Wales."
Follow me @LouisBedigianBZ
Posted-In: Apple iPhone 5 SamsungNews Legal Tech Best of Benzinga
View Comments and Join the Discussion!