German Reports Show Resolution in Greece is on the Horizon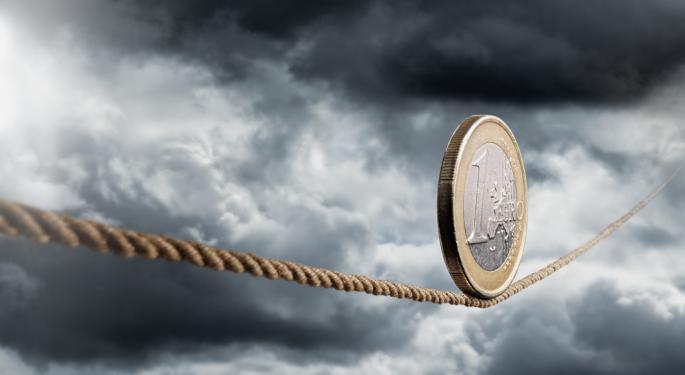 The euro inched its way up to 1.2749 on Wednesday morning, as news from Germany suggested that the powerhouse economy was eager to resolve the debt problem in Greece.
The common currency has suffered in November, under pressure from investor doubt about the stability of the eurozone. Greece has been in the spotlight as it struggled to keep its head above water and avoid bankruptcy. After requesting a bailout in 2010, Greece agreed to a set of terms in order to receive each installment of funding.
This year, Greece did not meet its targets and its eurozone lenders have struggled to agree on a solution. The country, which is required to repay a 5 billion dollar loan to the European Central Bank on Friday, is in dire need of the aid money as it slips further toward bankruptcy.
A meeting among eurozone Finance Ministers on Monday brought about minimal progress, as lenders decided to give the country 2 more years to meet the targets, but did not release the funds as Greek officials were hoping. Instead, they set another meeting for the 20th of November, a move that put a lot of pressure on the euro.
The doubt surrounding the situation in Greece has caused the euro to weaken, but Reuters reported that a German newspaper boosted investor confidence with a report that German finance ministers want to bundle the aid into a single large lump sum. This news seems to indicate that Germany is eager to resolve the problem.
Gains from positivity in Germany are likely to be overshadowed by a massive strike across the southern part of the region in protest of austerity measures. Spain, Portugal, Italy and Greece are expected to see work stoppage, transportation interruption and school closures as a result of the strikes.
Posted-In: News Commodities Forex Global Markets Best of Benzinga
View Comments and Join the Discussion!