Apple and Microsoft Send Message: Succeed or Get Out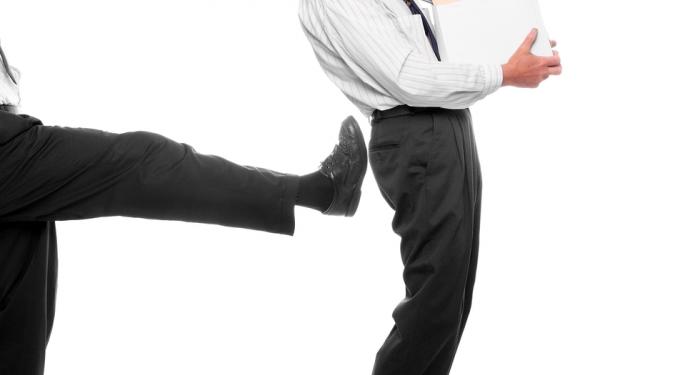 The world was shocked when Apple (NASDAQ: AAPL) revealed that it planned to replace the former senior Vice President of iOS, Scott Forstall. In one headline, Business Insider wrote that Scott Forstall "may be the most valuable free agent the tech world has ever seen."
Forstall was fired after Apple launched its first mapping application. Referred to as "Maps," the new program replaced the default Google Maps (NASDAQ: GOOG) app that had been included with iOS since the iPhone was released.
Apple heavily promoted the new app on its website. While the language has been toned down, the company still claims that it "gives you a better way to find your way." Reviewers strongly disagreed.
Despite his shortcomings, Forstall has a lot of fans. As Apple's reported CEO-in-waiting, critics argued that it was the company's lack of vision that ultimately led to his departure. Former Apple engineer Michael Lopp referred to him as the "best approximation of Steve Jobs that Apple had left."
Forstall is not the only prominent executive on his way out the door. Monday night, Microsoft (NASDAQ: MSFT) announced that Windows and Windows Live President Steven Sinofsky has left the company.
"It is impossible to count the blessings I have received over my years at Microsoft," Sinofsky said in a company release. "I am humbled by the professionalism and generosity of everyone I have had the good fortune to work with at this awesome company."
Microsoft CEO Steve Ballmer said that he is "grateful for the many years of work that Steven has contributed to the company."
According to an internal memo obtained by CNET, Sinofsky said that he decided to leave the company "to seek new opportunities that build on these experiences." Those experiences include a "wide range of Microsoft products" that he helped the company produce for more than 20 years.
Trip Chowdhry, the Managing Director of Equity Research at Global Equities Research, has a different view of the matter. "[The] converged view was that Microsoft Windows 8 or ARM Processors was a strategic mishap, as it has confused the customer, which has probably made customers [choose] to not buy," he said of Sinofsky's departure.
Chowdhry spoke to three developers who feel that Sinofsky -- who was thought to be Microsoft's next CEO after Ballmer -- added a lot of value to Windows 8. The analyst mentioned that the smooth and responsive touch controls are positive features. He also noted the "high resolution and clear type fonts," as well as the integrated keyboard.
However, Chowdhry feels that the less desirable elements (such as the "confusing switching between [the] traditional user interface and Metro") outweigh its positive features. Nonetheless, Sinofsky told his former colleagues that he left for his own reasons, and not because of a so-called Windows 8 mishap. "Some might notice a bit of chatter speculating about this decision or timing," he wrote in the memo. "I can assure you that none could be true as this was a personal and private choice that in no way reflects any speculation or theories one might read -- about me, opportunity, the company or its leadership."
Follow me @LouisBedigianBZ
Posted-In: Apple CNET Microsoft Scott ForstallNews Rumors Management Tech Best of Benzinga
View Comments and Join the Discussion!