Benzinga's M&A Chatter for Thursday November 8, 2012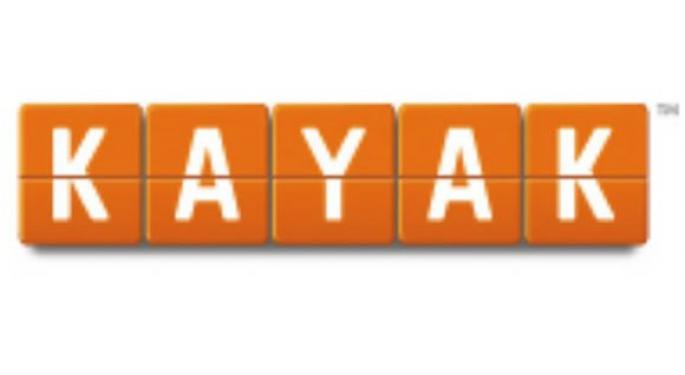 The following are the M&A deals, rumors and chatter circulating on Wall Street for Thursday November 8, 2012:
Priceline to Acquire KAYAK Software for $40/Share
The Deal:
Priceline.com (NASDAQ: PCLN) announced Thursday that it has signed a definitive agreement for the Priceline Group to acquire KAYAK (NASDAQ: KYAK) in a stock and cash transaction. Under the terms of the agreement, the transaction values KAYAK at $1.8 billion ($1.65 billion net of cash acquired) or $40 per share of KAYAK, with the Group paying approximately $500 million of the consideration in cash and $1.3 billion in equity and assumed stock options.
The deal is expected to close by late Q1 2013.
KAYAK Software closed at $31.04 Thursday, a loss of 1.59% on twice average volume, but traded 28% higher after-hours on the acquisition announcement.
CNOOC Says Expects to Close Nexen Deal in Q4
The Deal:
A spokesperson for CNOOC Ltd (NYSE: CEO) told Benzinga Thursday, he expects the takeover of Nexen (NYSE: NXY) to be completed by December 2012. Nick Deng said "we'll continue to fully cooperate with regulatory review process on the deal, we still expect to close this deal in Q4."
The Minister of Industry in Canada stated the review period for CNOOC Limited's proposed acquisition of Nexen Inc. under the Investment Canada Act has been extended to December 10, 2012. "As the Minister stated, the extensions to the review period are not unusual", said Deng, who is in CNOOC's investor relations department.
CNOOC offered $27.50 per share for Nexen on July 23, 2012.
Nexen closed at $23.51 Thursday, a loss of 1.34% on average volume.
Boston Scientific to Acquire Vessix Vascular in $425M Deal
The Deal:
Boston Scientific Corporation (NYSE: BSX) is signing a definitive agreement to acquire Vessix Vascular, a privately held company based in Laguna Hills, California. Vessix Vascular has developed a catheter-based renal denervation system for the treatment of uncontrolled hypertension. The acquisition is expected to close by the end of November 2012.
The agreement calls for an upfront payment of $125 million, plus additional clinical and sales-based milestones aggregating a maximum of $300 million over the period between 2013 and 2017.
Boston Scientific closed at $5.08 Thursday, a loss of 1.55% on higher than average volume.
Orient-Express Hotels Rejects Indian Hotels Offer of $12.63/Share
The Rejection:
Orient-Express (NYSE: OEH) announced Thursday that its Board, after consulting with independent financial and legal advisers, had unanimously determined that the unsolicited proposal from The Indian Hotels Company Limited acquire all of the outstanding shares of Orient-Express for $12.63 per share in cash was inadequate and not in the best interests of Orient-Express and its shareholders.
The Indian Hotels Company Ltd and Montezemolo & Partners on behalf of Charme II Fund acknowledged the rejection of the offer by Orient-Express Hotels and are reviewing the position taken by the Orient-Express Board and considering their options with respect to their offer to acquire Orient-Express.
Orient-Express closed at $10.55 Thursday, a loss of 11.27% on 6.5 times average volume.
Statoil Says Whiting Petroleum Speculation Unfounded
The Rumor:
Shares of Whiting Petroleum (NYSE: WLL) surged Thursday after Reuters put out a story citing a Benzinga story from Tuesday which mentioned there were unconfirmed rumors circulating of a possible bid by Statoil (NYSE: STO). Statoil issued a statement saying the speculation about its interest in Whiting was "unfounded and plain wrong."
Benzinga cited a Deal Reporter story from September 13, reporting Whiting had hired Bank of America as an adviser.
Whiting Petroleum closed at $43.52 Thursday, a gain of 3.52% on 8 times average volume. Whiting had traded as high as $48.67 intraday.
Hearing 5 PE Firms have Approached Merge Healthcare
The Rumor:
Merge Healthcare (NASDAQ: MRGE) has been approached by at least five private equity firms, according to Reuters. Thoma Bravo LLC, GTCR LLC, Welsh Carson Anderson & Stowe, Francisco Partners and Avista Capital Partners are the firms being mentioned. Merge Healthcare is looking to receive offers by Friday, according to Reuters sources.
Merge announced on September 6 that its Board of Directors had retained Allen & Company to assist in exploring and evaluating a broad range of strategic alternatives, including a sale of the Company. Deal Reporter said on September 12, Merge had attracted private equity interest in the $5 to $6 range.
Merge Healthcare closed at $3.07 Thursday on 3.75 times average volume.
View Comments and Join the Discussion!