European Closing Thoughts: The ECB is "By and Large" Done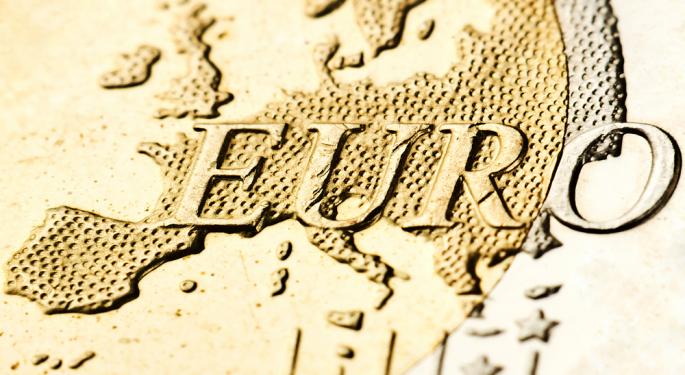 Today's MidSession Review has not been published because we were following "cannon" Draghi press conference, here an extract of our takes:
No change at all to monetary policy
A rather gloomy outlook for European growth
Needs for reform in Euro zone member states to spur competitiveness
The ECB is "by and large" done in terms of helping Greece make its debt sustainable
All in all it looks like the ECB is not going to take any step forward
Earlier in the day the Bank of England opted against easing monetary conditions any further.
After the ECB decision the euro hit a two month low to 1.2721$; equity markets, however, recovered slightly after the US opening bell as traders had a closer look to the US macro data.
Fewer Americans than forecast filed claims for unemployment benefits last week, mainly due to Hurricane Sandy. Applications fell by 8,000 to 355,000 in the week ended Nov. 3, the Labor Department said today. One state said the loss of electricity due to the storm suppressed filings, while others said workers who lost their jobs as a result of the weather were starting to apply, a Labor Department spokesman said as the data were released to the press.
In a separate reading, the trade deficit in the U.S. unexpectedly shrank in September as exports rose, Commerce Department figures also showed today. The gap fell to $41.5 billion, the smallest since December 2010.
While equity markets were trying to slightly recover after Wednesday's sharp selloff the following news crushed the tape:
EU ministers to delay Greek aid call for weeks, official says
As a result futures both in US and Europe traded lower, as we approach the European cash closing auction this is the picture:
Stoxx50: -0.09% to 2,476.87
Dax: -0.55% to 7,193.31
S&P500: -0.15% to 1,392.38
DJIA: -0.17% to 12,911.20
Currency wise the Eur traded 0.27% lower versus the greenback to 1.2738$, the common currency move reflected the fact that there are still major problems in Greece to reach a solvent situation. The British pound fell to $1.5981 from $1.6004 versus the dollar. Against the Japanese yen, the dollar bought ¥79.91 in recent action, down from ¥79.98 on Wednesday. The Australian dollar traded at $1.0421, nearly unchanged from $1.0419.
In the commodity space Gold for December delivery rose 0.14% to 1716.4$ an ounce as fiscal cliff, US debt ceiling and the Fed Meeting in December are all Gold supportive events. Crude futures were able to keep the flat line, trading 0.03% higher to 84.425$ a barrel even if the dollar was on the rise therefore showing some strength.
It has been a long day today although the market seemed to trade in slow motion, our daily plan work quite well and the news about Greece just helped us out. Trailing stops protected our short position although we were still trading in a high volatility mode.
Are we in a new downward sloping trend?
For the time being my answer is no, cause we are still in a 2 month long range, only a breakout will tell us if a new Line of Least Resistance is going to be drawn or we have to stake to the one we are actually following or fading.
Have a great evening.
Originally posted at www.77sigmatrading.com
The following article is from one of our external contributors. It does not represent the opinion of Benzinga and has not been edited.
Posted-In: News Forex Global Markets Trading Ideas
View Comments and Join the Discussion!