Kenya: Euphoria in Kogelo following Obama's Reelection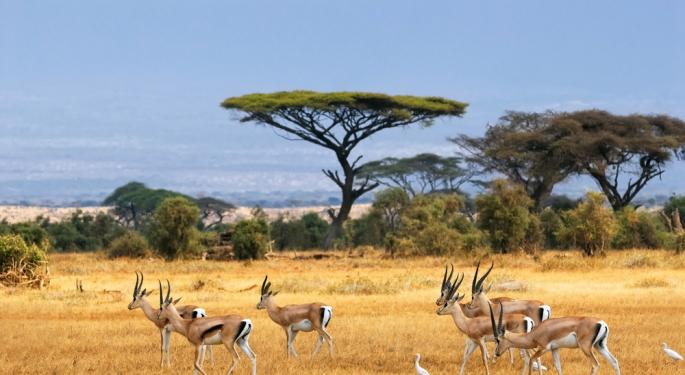 Kenyans in Kogelo, the ancestral home of President Barrack Obama's father, are in a celebratory mood following news that Obama won reelection.
Reports indicate that the jubilant mood is, however, not as high as it was four years ago when Obama was first elected as President.
Heady expectations were evident then, where the residents expected Obama's victory to bring money and jobs to the village. Auma and Sarah Obama had four years ago downplayed those expectations saying, "We've always made it clear that he's an American president of the American people."
Some residents who addressed the press were confident of President Obama's victory saying their son had no competitor, adding that the 'race to the White House' was a mere formality.
The usually quiet Kenyan village has towards the U.S. Polls come to life with a battery of both local and international media anticipating unique stories and photos. Sarah Obama, (Obama's Kenyan grandmother) home has been out of bounds to curious journalists.
"Since Saturday, we have received many customers both locally and internationally and we expect even an influx as time goes by," said George Obila, a waiter at Kogelo village resort.
Journalists have had a difficult time accessing internet services in the remote village with some climbing rooftops to access elusive internet signals to submit their stories with the world.
Amidst the lower jubilant cheers and party-mood in Kogelo, optimism remains rife that Obama's second term in office will trickle benefits to Kenya. Former Alega-Usonga MP, Sammy Weya said that his re-election will expedite implementation of the country's constitution.
"Obama has greatly helped Kenya into coming up with the new constitution even when things remained tight at the beginning," added Weya.
President Obama hasn't visited his ancestral home during his first presidential term.
Posted-In: Kogelo ObamaNews Movers & Shakers Politics Global Movers General
View Comments and Join the Discussion!