Morning Meeting: Hurricane Berlusconi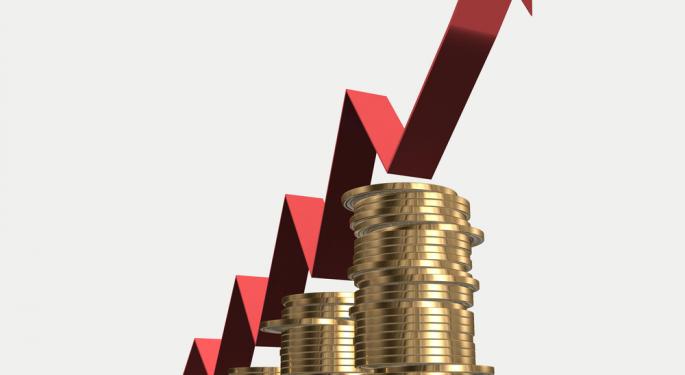 Good Morning.
Let's kick start the week with the Chinese data that over the weekend signaled some stability in the world's second-largest economy, as a matter of fact China said industrial profits rose 7.8% in September from a year earlier to 464.3 billion yuan compared with a 6.2% drop in August, the National Bureau of Statistics said on Saturday. Industrial companies' profits in the first nine months of the year declined 1.8 percent to 3.5 trillion yuan, according to today's statement. That compares with a 3.1 percent drop in the first eight months and a 27 percent gain in the same period in 2011.
The Ministry of Finance, Jia Jing, said at a conference today that China's economy will probably rebound in the fourth quarter, achieving its full year growth target of 7.5 percent.
News coming from China lifted Asian markets in early trading, although they were unable to resist to the pressure coming from a set of disappointing earnings, as well as new Hong Kong property taxes aiming to curb the housing market.
Hong Kong's Hang Seng Index slipped 0.32% to 21,475.32 as property firms tumbled following the introduction of a special tax on housing purchases by offshore and corporate buyers. Non-local and corporate buyers will have to pay a 15 percent tax upon purchase, Financial Secretary John Tsang said. The government also raised a resale tax on property by about 5 percentage points and extended the period during which it will apply to three years from two. The Chinese mainland index followed the Hang Seng on its way South, the Shanghai Composite Index traded down 0.32% to 2,059.59.
Japan's Nikkei Stock Average swung between gains and losses as investors were looking into conflicting corporate earnings. Honda Motor Co. fell 4.3% in Tokyo after the auto giant cut its fiscal-year earnings guidance to 375 billion yen from a prior forecast of ¥470 billion due to lower-than-expected sales and a strong Japanese currency. Japan's second-largest financial group Sumitomo Mitsui Financial Group Inc. rose 1.1% after raising its half-year profit forecast late Friday to ¥330 billion from a prior ¥250 billion, citing lower credit costs and gains in bond trading.
But the real focus point in Japan today is tomorrow's BoJ meeting, with the market expecting the central bank to ease monetary policy further. As a metter of fact the five-year yield was unchanged at 0.185 percent, supported by expectations that the BoJ would increase the size of its asset buying programme on Tuesday. As per Reuters report the Finance Minister Koriki Jojima said on Monday that he wants to the BOJ to take bold policy steps while closely working with government to beat deflation, piling pressure on the central bank to act on the eve of the its rate review.
Will expectations for tomorrow's Bank of Japan new round of easing be able to support Europe too?
With the US market shut-down due to danger posed by Hurricane Sandy, investors will focus on Europe where Mr Berlusconi was back into the spotlight in the weekend, threatening to pull support for Prime Minister Mario Monti's government and ranting against what he called German-induced austerity. Another punch to the wan Europe comes from Finland's local elections where the euro-skeptic Finns Party likely made good on pollster predictions of being the biggest gainers in local elections Sunday.
Therefore European markets are expected to open in negative territory, will they be able to shake this pressure off their shoulders? We will keep eyes well opened on our supports for clue.
Have a great day.
Originally posted at www.77sigmatrading.com
The preceding article is from one of our external contributors. It does not represent the opinion of Benzinga and has not been edited.
View Comments and Join the Discussion!