Thank GDP It's Friday – AAPL on Sale for 10x Earnings!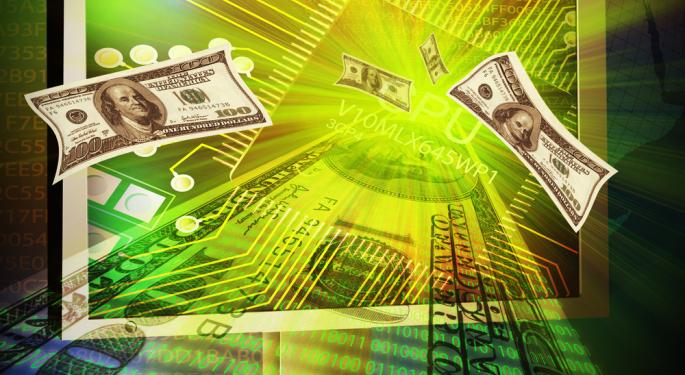 Finally all that silliness is over!
After falling from $705 all the way to $585 on the initial announcement last night, common sense was re-established and AAPL floated back to $610 after hours – down a nasty 13.4% from the top (see Dave Fry's chart) but still up 50% for the year and, since we began the year at $400, ran up to $700 (+300) and then did a nice 33% retrace to $600 – we're not at all uncomfortable loading up on AAPL here.
Sure people were disappointed that they "only" made $8.67Bn this quarter and that they project to "only" earn $11.7Bn next quarter but their market cap is down to "just" $571Bn but that includes $121Bn in cash and marketable securities so really they are being valued at $450Bn, which makes the projected $45Bn worth of income for 2012 a 10% return on your AAPL investment while next year's projected $52Bn (15% bottom-line growth) will drop the p/e to 8.65 after taking that cash hoard into account.
Maybe I'm old-fashioned but that seems kind of cheap – especially when compared to something like AMZN's generous p/e estimate (because they are actually losing money at the moment) of 271. In fact, AAPL lost AMZN's ENTIRE market cap in this drop, which is really amazing because AAPL makes more in profits than AMZN ha in total sales last year ($48Bn) yet AMZN is priced at over 30 times AAPL's value. I'm not going to badmouth AMZN (because we sold short puts on them!) but I will just put it to you that you might want to consider that AAPL may be slightly under-priced at $600 (we're long on them too).
To that end, at PSW we have decided to initial and AAPL Money Portfolio. Much like our very successful and very popular FAS Money Portfolio, we'll be setting up a virtual portfolio aimed at taking a long-term bullish position on AAPL and then collecting a weekly income by selling front-month (or front-week) puts and calls as we move up and down in the channel, which should stabilize a bit now that we've finally had some earnings.
Speaking of channels – I mentioned on Wednesday morning that we had no reason to turn bullish until and unless our weak bounce levels held and we made if over our strong bounce levels and yesterday, despite…

Would you like to read up-to-date articles on the day they are posted? Subscribe by
clicking here
.
The preceding article is from one of our external contributors. It does not represent the opinion of Benzinga and has not been edited.
Posted-In: News Econ #s Trading Ideas
View Comments and Join the Discussion!