Windows 8 Anticipation Soars Ahead of Midnight Launch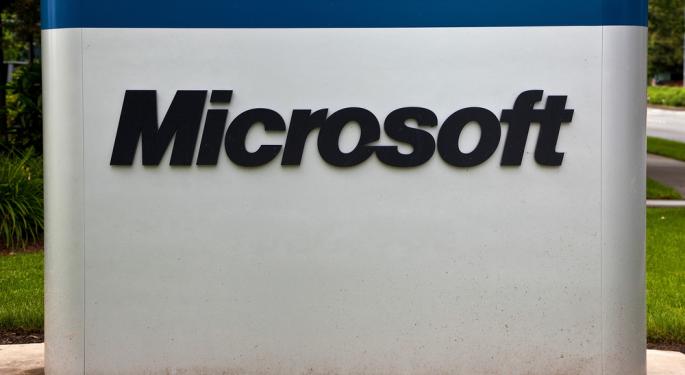 Like kids waiting for Santa to bring them a stocking full of presents, millions of consumers are eagerly awaiting the midnight launch of Microsoft's (NASDAQ: MSFT) highly anticipated Windows 8 operating system.
On Twitter, techies can barely contain their excitement.
Ars Technica's Peter Bright tweeted that the new OS is "Windows re-imagined." Mashable's Lance Ulanoff bragged that he and his team were "in the front row" of the auditorium at Thursday's Windows 8 event. The Chicago Sun-Times' Andy Ihnatko referred to Microsoft's creation as a "fab step in OS design." Wired teased that if its "glowing review of Windows 8 terrifies you, do not click" on its link.
Professional tech writers are not the only ones who cannot wait to tweet their feelings. Regular Joes are turning to social media to express their excitement as well.
"I've never been so tempted to leave the Apple garden," Ben Vander tweeted Thursday afternoon.
Bailey Pappas kept it brief. "I want win8," he said.
Mark Ayres-Russon came to the defense of the tablet-friendly OS, which has been criticized for not including a traditional Start menu. "I don't get all the complaints about having no start menu," he tweeted. "It's functionally the same anyway. People clearly fear change."
On Google (NASDAQ: GOOG), a search for Windows 8 reveals more than three trillion results -- nearly 10 times as many results as a search for Mac OS X.
Microsoft has been so devoted to producing a better OS that it built an entire tablet, Surface, to promote the software's greatest new features. Those who had hoped to get one at launch may be out of luck, however, now that the pre-orders have sold out.
Never fear, consumers -- there will be plenty of other hardware options available. Acer, Hewlett-Packard (NYSE: HPQ), Dell (NASDAQ: DELL) and other PC producers are ready to deliver a plethora of new laptops, desktops and tablets that will take full advantage of everything that Windows 8 has to offer.
No matter what happens next, it is clear that the world of personal and professional computing will forever change once Windows 8 is released.
Follow me @LouisBedigianBZ
Posted-In: Microsoft Windows 8News Retail Sales Success Stories Tech Best of Benzinga
View Comments and Join the Discussion!