More Losses Expected for Nintendo as Company Lowers Guidance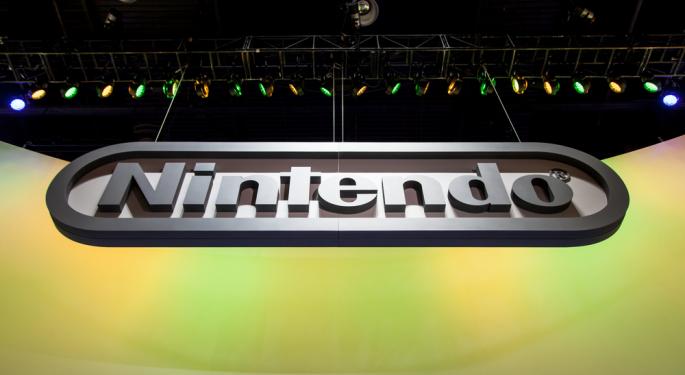 After failing to acquire a larger share of the market, Nintendo (OTC: NTDOY) has lowered its full-year profit and sales forecasts.
According to Bloomberg, the Japanese game developer had previously expected to post a profit of 20 billion yen (roughly $250 million according to xe.com's currency converter), but Nintendo now anticipates a net income of six billion ($75 million).
The decline is once again being blamed on the rise of smartphone gaming, but the problem runs much deeper than a shift in consumer interest. Nintendo has repeatedly squandered every opportunity to turn its latest handheld game system, the Nintendo 3DS, into a worldwide sensation. Instead of releasing a cornucopia of appealing games, the company has delayed and stretched out the release schedule of its most popular titles.
Nintendo has attempted to fill in the gaps by encouraging customers to buy games produced by the company's external partners, which are known as third-party developers. That strategy has failed miserably. While Nintendo frequently brags about how the Nintendo 3DS is selling faster than the original DS, it is highly unlikely that it will ever match the overall sales of that device. According to VGChartz, the original DS -- released in November 2004 -- has sold 152 million units worldwide. The Nintendo 3DS, released in March 2011, has sold 21 million units. While it is not uncommon for hardware to get off to a slow start, it is hard to imagine a scenario in which Nintendo can maintain its current sales pace. Even if it can, it would still only sell an additional 80 million units (roughly 20 million units every 18 months for the next six years).
If total sales reached 100 million units, the Nintendo 3DS would be considered a success. Before Nintendo can achieve that goal, it has to inspire consumers to buy the hardware. That is no easy task.
Right now, the world's number-one selling game is Nintendo's Pokemon Black/White Version 2. In the past week alone, the game sold 1.4 million units, bringing the worldwide total to more than four million units. This would be great news if this were a game for the 3DS or the forthcoming Wii U, but it is not. While the new Pokemon game is playable on Nintendo's new handheld, it was designed for the original DS.
By putting its biggest game on old hardware, Nintendo has shown a lack of faith in its new devices. This may contribute to further losses at the firm.
Follow me @LouisBedigianBZ
Posted-In: Bloomberg Nintendo Nintendo 3DS Nintendo Wii U Pokemon VGChartzNews Tech Best of Benzinga
View Comments and Join the Discussion!