Apple Values Its Existing Customers More Than Potential New Ones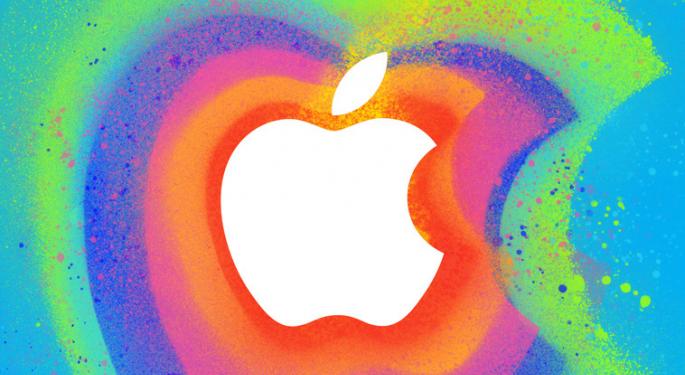 Potential iPad Mini buyers can watch a live stream of Apple's (NASDAQ: AAPL) upcoming event, but only if they possess an existing Apple product.
In fact, they must have a very specific Apple device. According to the official event page, "Live streaming video requires Safari 4 or later on Mac OS X v10.6 or later; Safari on iOS 4.2 or later. Streaming via Apple TV requires second- or third-generation Apple TV with software 5.0.2 or later."
This suggests that Apple cares more about its existing customers than anyone else. Many will view this as a positive, particularly those who already own Apple products. But investors might want to ask themselves about the logic behind this decision.
Apple is believed to be releasing the iPad Mini to compete with Amazon's (NASDAQ: AMZN) Kindle Fire, Google's (NASDAQ: GOOG) Nexus 7 and Barnes & Noble's (NYSE: BKS) Nook HD. Some have speculated that Apple decided to unveil the iPad Mini this week to steal some of Microsoft's (NASDAQ: MSFT) thunder now that Surface and Windows 8 are only days away from being released. But if that is indeed the case, why wouldn't Apple want every possible customer to be able to watch the iPad Mini unveiling?
Existing customers would have been content to read live blogs. They would have happily hunted for the first confirmed images of the device. The rest of the world may not be as diligent.
When Sony (NYSE: SNE), Nintendo (OTC: NTDOY) and Microsoft hold their summer press conferences in LA, they allow the whole world to watch online. Spike TV and G4TV provide cable viewers with additional (commercial-free) coverage. This strategy worked beautifully for Kinect, which went on to sell more than 10 million units during its first quarter of release.
If Microsoft had barred everyday consumers from viewing the Kinect presentation, it would have reduced the amount of hype for the device. As a family-friendly add-on for Xbox 360, it did not appeal to Xbox's core demographic. Instead, it expanded the market and allowed Microsoft to acquire new customers.
Isn't that the point of the iPad Mini -- to reach people that are not interested in buying the $499 10-inch iPad? Logic says yes, but Apple seems to think otherwise.
Follow me @LouisBedigianBZ
Posted-In: Apple iPad MiniNews Tech Best of Benzinga
View Comments and Join the Discussion!