iPad Mini's Hottest New Feature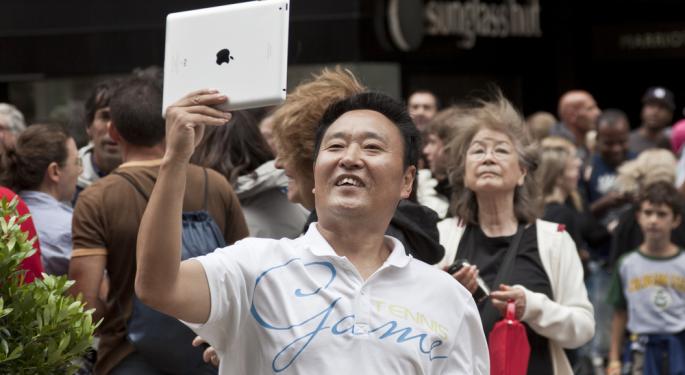 When Apple (NASDAQ: AAPL) releases the still-unconfirmed iPad Mini, there is one key feature that a large number of consumers are expecting and desiring: a USB port.
A whopping 78 percent of consumers surveyed said that they want the smaller device to contain a USB port. The Retina Display -- a popular staple among newer Apple products -- also ranked high with 77 percent of respondents saying that they want the high-resolution display. Seventy-five percent want a memory card slot, while 74 percent say the iPad Mini needs better speakers than the third-generation model.
The survey, which was conducted by TechBargains.com, found that roughly one in four consumers believe that the starting price will be $299; one in five think Apple will charge $399. These price expectations were likely fueled by analyst predictions, which have gone as low as $249.
This is the good (or perhaps predictable) news. But it is far from the whole story.
While consumers have a long list of desires for the iPad Mini, the actual number of people who plan to buy the device may not be very large. According to TechBargains, only 18 percent of consumers are interested in buying the new tablet when it is released. Thirty-two percent said that they are undecided, indicating that Apple has the chance to win over some consumers. The remaining 50 percent are not interested in buying an iPad Mini.
This does not compare favorably to the third-generation iPad. When TechBargains conducted a similar survey in February, 48 percent of respondents said that they were interested in buying the third-generation iPad, which was known as the iPad 3 at the time.
"Given Apple's recent success it would be easy to assume that all new Apple products will be wildly popular," Yung Trang, president and editor-in-chief of TechBargains, said in a company release. "Our survey results indicate that theory is no longer the case. According to our survey respondents, the so-called iPad Mini will not be highly coveted because consumers are questioning the necessity of a smaller iPad, especially if they own an iPad or an iPhone."
According to TechBargains' survey, owners of Amazon's (NASDAQ: AMZN) Kindle Fire -- and those who do not yet own a tablet -- are less likely to purchase the iPad Mini than anyone else.
Follow me @LouisBedigianBZ
Posted-In: Apple iPad Mini Kindle FireNews Tech Best of Benzinga
View Comments and Join the Discussion!