Can Best Buy Survive by Matching Amazon's Prices?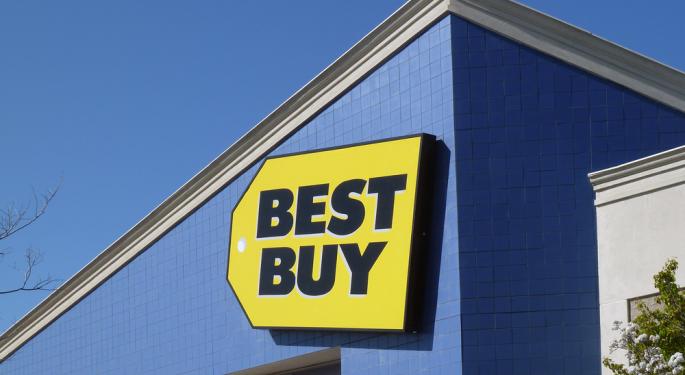 Best Buy (NYSE: BBY) has announced that it will match the prices of its chief online competitor, Amazon.com (NASDAQ: AMZN) this holiday season.
The strategy sounds like it could be effective, but Best Buy has yet to work out all of the details. According to The Wall Street Journal, the price-matching program might exclude some products. Depending on what those products are, that decision could hinder the company's efforts.
For big ticket items, such as Apple (NASDAQ: AAPL) notebooks and 60-inch Sony (NYSE: SNE) televisions, Best Buy may not care if consumers go elsewhere to save a couple bucks. For smaller items, however, this might help Best Buy maintain sales it would have lost to its dot-com competitor.
In perusing Best Buy's DVD selection, shoppers will usually find that the first-week sales (which are applied when a film or TV series is first released) are on par with or better than Amazon. Once the initial sales are over, however, Amazon's prices are typically lower than Best Buy.
While Amazon shoppers can buy the first season of Happy Endings for $11.21, Best Buy sells it for $16.99. Glee: The Complete Third Season goes for $37.20 on Amazon; Best Buy charges $39.99.
Older items are even more expensive at Best Buy. The retailer charges $34.99 for Rizzoli & Isles: The Complete First Season. On Amazon, it is sells for $25.00.
Some of these discounts are due to the wide network of retailers that sell their products through Amazon. Nonetheless, Best Buy must still compete. The program will be less likely to succeed if Best Buy chooses to only match ads for products that are actually shipped and sold by Amazon. It should not matter if consumers choose Amazon or an Amazon merchant. In either case, Best Buy has lost a potential sale.
If the program is fast (consumers should not have to wait long for a Best Buy employee to verify the validity of an Amazon price) and effective (most products on Amazon should apply, regardless of the seller), Best Buy might be able to stop showrooming without scaring off customers.
This program could go even further and induce positive showrooming behavior by encouraging consumers to compare prices and buy items on the spot. The goal here is to stop shoppers from leaving the store and buying elsewhere. But it could also encourage people to visit Best Buy more often because they know that they can always get the best price available.
Follow me @LouisBedigianBZ
Posted-In: Amazon best buyNews Tech Trading Ideas Best of Benzinga
View Comments and Join the Discussion!