One Less Competitor for Netflix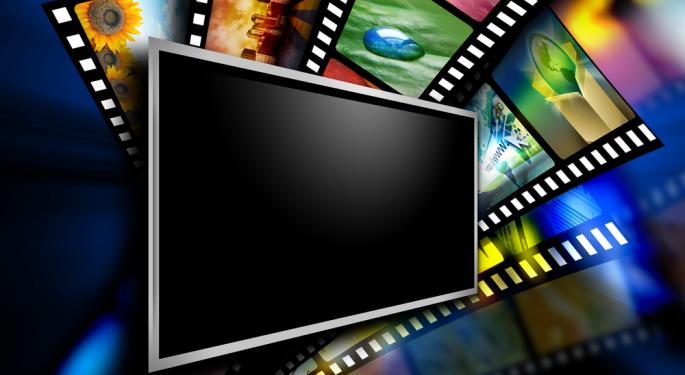 Like a good TV series preparing for a season finale, Netflix (NASDAQ: NFLX) -- along with its leading co-stars Hulu and Amazon Prime (NASDAQ: AMZN) -- is getting ready to kill off a supporting character.
This character (which goes by the name of Blockbuster Video) has been around for some time, but its story grew tiresome years ago. As consumers began to lose interest, younger stars took center stage. After filing for bankruptcy, Dish Network (NASDAQ: DISH) stepped in to save the day, producing a season finale cliffhanger that left consumers wondering what would happen next.
Little did they know that the coming season was about to be a dull one.
Dish had planned to turn Blockbuster into a streaming empire. It closed stores, cut costs and transformed the video rental chain into a modern-day Netflix-killer. Thus far, the company has not been successful in this mission. While Dish has closed several hundred retail locations, it has yet to turn Blockbuster into a streaming video giant.
"You make a lot of mistakes in business," Charlie Ergen, founder and chairman of Dish, told Bloomberg. "I don't think Blockbuster is going to be a mistake, but it's unclear if that's going to be a transformative decision."
This was an interesting response from a company that once believed it could take on Netflix.
Dish was destined to profit from its investment from day one, however.
According to Bloomberg, "shuttering and selling all 1,700 Blockbuster stores that Dish purchased would make Ergen's company about $300 million, turning Dish a profit without using the brand for anything."
As a result, Ergen told Bloomberg that there was "very little risk" in acquiring Blockbuster. Worst-case scenario, "we break even or make a little bit of money," he remarked.
Blockbuster employees -- which lost their jobs or will lose them in the not too distant future -- may not agree with Ergen's attitude. But Netflix is likely cheering right now. After 18 months of enduring the arrival of new competitors, Netflix can finally rest easy knowing that one of them is no longer a threat.
Follow me @LouisBedigianBZ
Posted-In: Blockbuster Charlie Ergen Dish NetworkNews Management Tech Best of Benzinga
View Comments and Join the Discussion!