Advertisers Protest Internet Explorer 10 "Do Not Track" Feature; Users Should Rejoice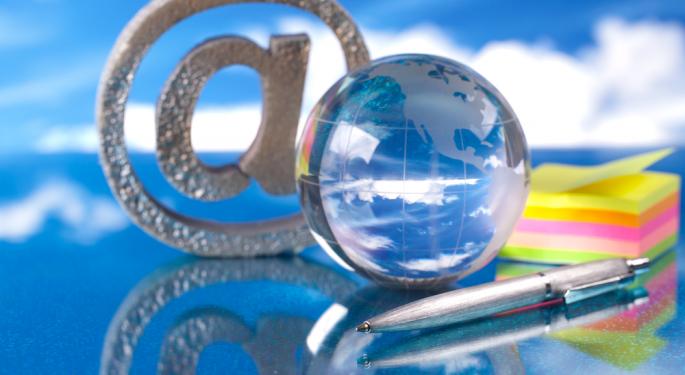 There is something disconcerting about the state of internet advertising. Web users are constantly "tracked," and advertisers use this massive cache of data about individuals' browsing patterns to customize relevant ads. Most internet surfers are undoubtedly aware of how this surveillance of their activity shapes the ads they see.
For example, if you use the web frequently to look up financial data, stock prices, and market commentary, you will likely see advertisements for online brokerages over and over again, even if the page that you are viewing has absolutely nothing to do with the stock market. This is not only annoying, but it is kind of creepy.
The internet actually knows you in a very intimate way, and for advertisers, this online surveillance is incredibly important. It allows for the ads that users see to be customized on an individual basis. Frankly, it feels like spying. Unfortunately, this phenomenon is yet another example of the relentless erosion of privacy in our society.
The variety and aggressiveness of the privacy intrusions that continue to crop up in the modern world is quite worrisome, yet this issue is rarely addressed in a serious way. The world around us is now outfitted with surveillance cameras nearly everywhere. Vast amounts of sensitive data on our fellow citizens is now just a click away. It has gotten so out of hand that the Federal government is now allowing local law enforcement use their spy drones in many areas. It feels like George Orwell's 1984.
While being "tracked" and spied upon on a constant basis while using the internet may be in the best interest of advertisers, is it in citizens' best interest? The surveillance state that we have created is pretty shocking and completely antithetical to the principles that this country was founded on, yet it just continues to grow.
In a very surprising development, technology giant Microsoft (NASDAQ: MSFT) has chosen to take a step which pushes back against this disturbing societal trend. The company has decided to ship its latest version of Internet Explorer, IE10, with the "do not track" setting set to default. For citizens, it is great news. Advertisers, however, are up in arms.
More than three dozen board members of the Association of National Advertisers sent a letter to Microsoft protesting the decision. The group represents giant companies such as Intel (NASDAQ: INTC), IBM (NYSE: IBM) and Procter & Gamble (NYSE: PG), all of whom spend considerable amounts of money on internet advertising.
The letter voices the group's "strong opposition" to the fact that Microsoft is shipping IE10 with the "Do Not Track" option turned on default. The letter states that the decision "will undercut the effectiveness of our members' advertising and, as a result, drastically damage the online experience by reducing the Internet content and offerings that such advertising supports. This result will harm consumers, hurt competition, and undermine American innovation and leadership in the Internet economy." Harm consumers? Yeah, right!
The Association of National Advertisers is pressuring the Redmond, Washington technology giant to change its mind. Thankfully, it does not look like that is going to happen. Microsoft said that the decision was made with the "goal of designing and configuring IE features to better protect user privacy, while also affording customers control of those features."
While users will have the option to turn off the "Do Not Track," function, that seems to make little difference to the advertisers who, naturally, want the default setting to be in "spy-mode" so that data can be collected. After all, how many users are really going to want to turn the surveillance back on? They said in the letter dated October 1, that "it is clear that a default 'off' setting for consumers to control online data collection strikes the right balance for society as a whole."
Many people would disagree vociferously that this is the case, but for these advertisers it is all about money and efficiency. Their attitude is basically "to hell with privacy." The "Do Not Track" setting does not block cookies, but the feature sends a message to advertisers saying that the user does not want to be tracked during their browsing session.
What is somewhat worrisome, however, is the fact that companies are allowed to voluntarily decide whether to comply or not. On Tuesday, Microsoft once again reiterated its position, for which the company should be applauded.
The company released a statement which said, "Our approach to DNT in Internet Explorer 10 is part of our commitment to privacy by design and putting people first. We believe consumers should have a consistent experience and more control over how data about their online behavior is tracked, shared and used. We also believe that targeted advertising can be beneficial to both consumers and businesses. As such, we will continue to work towards an industry-wide definition of tracking protection."
This is undoubtedly the correct decision. Internet users who believe in the concept of privacy and are concerned about the growing surveillance state should show their support for Microsoft. While this one issue will do little to push back against all the other ways in which are privacy has been degraded over the years, it is at least a start.
Posted-In: News Politics Psychology Topics Legal Management Events Global Best of Benzinga
View Comments and Join the Discussion!