Which Streaming Video Service will Kill Off Netflix?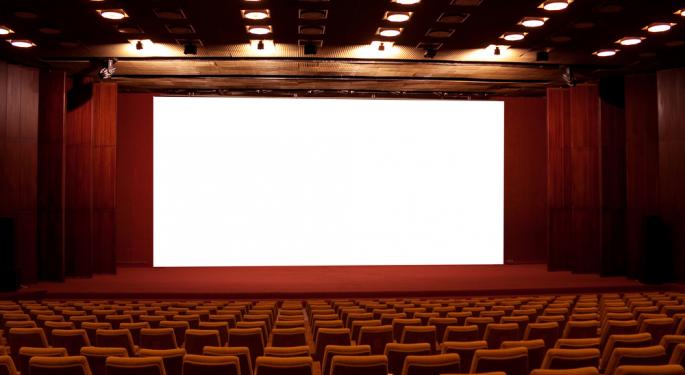 Rovi (NASDAQ: ROVI) and Toys 'R' Us are teaming up to launch a streaming video service that will allow moms and dads to rent kid-friendly movies for as low as $2.99.
Toys 'R' Us will offer the rentals -- including TV shows that start at $0.99 -- at ToysRUsMovies.com. Described as a "digital entertainment service that provides families instant access to the movies and TV shows kids love," the service contains more than 4,000 titles, all of which were "specially selected to supply hours of entertainment and fun for parents and children."
Similar to Apple's (NASDAQ: AAPL) iTunes, Sony's (NYSE: SNE) PSN and Microsoft's (NASDAQ: MSFT) Xbox Live services, Toys 'R' Us Movies will allow consumers to obtain digital streams and downloads of select movies before they are available to purchase. The first early release is DreamWorks Animation's (NASDAQ: DWA) Madagascar 3: Europe's Most Wanted. Users can currently purchase the film for "unlimited viewing on any activated device, with the ability to download to 5 devices and stream to any compatible device," Toys 'R' Us announced, at a price of $15.95. The DVD, which has a pre-order price of $17.96 at Amazon.com (NASDAQ: AMZN), will not be available until October 16.
Toys 'R' Us will deliver content from a wide variety of well-known studios, including 20th Century Fox, Anderson Digital, Gaiam Vivendi Entertainment, Lionsgate/Summit (NYSE: LGF), Magnolia Pictures, NBCUniversal, Paramount Pictures, Phase 4 Films, Sony Pictures Home Entertainment, Starz Media, The Walt Disney Studios (NYSE: DIS) and Warner Bros. Entertainment Inc. (NYSE: TWX).
The new service, which will be powered by Rovi, is set to take on existing streaming video giants, such as Netflix (NASDAQ: NFLX), Hulu and Amazon Prime. It will also face new competition from Barnes & Noble (NYSE: BKS), which announced a similar service in September.
Unlike its competitors, Toys 'R' Us only has plans to sell kid-friendly material. While the company is bound to exclude horror flicks like Paranormal Activity, the toy retailer does not seem opposed to grown-up flicks that appeal to children. The Dark Knight, for example, is already featured on the site. Common Sense Media, a nonprofit group that reviews content for kids, referred to The Dark Knight as a sequel that is "much darker [and] more violent than the first." The site believes that the film is suitable for 14-year-olds, but not children. Does this fit into the family-friendly content Toys 'R' Us is attempting to push?
If parents are unhappy with this movie, they will have the chance to prevent their kids from seeing it, thanks to a full slate of parental controls. Most video services offer them, so this is unlikely to give Toys 'R' Us an edge with consumers.
The company might not need that advantage, however. Toys 'R' Us is arguably a stronger brand than its nearest competitor, Barnes & Noble. While consumers are buying more and more of their books online (both digital and physical), toys are still frequently purchased in-store. This is partially due to the fact that consumers cannot yet download real LEGO sets, action figures and Barbie dolls. Three-dimensional printers could change that in the distant future. Until then, Toys 'R' Us will continue to have a lucrative business.
Toys 'R' Us could also have a negative impact on Netflix, which recently introduced kid-specific portals on all of its apps. Unlike Netflix, Toys 'R' Us does not yet offer an unlimited video plan; users must instead purchase each rental individually. But for parents who don't want to spend $8 a month for Netflix, Toys 'R' Us offers a low-cost alternative.
After the Barnes & Noble announcement, some believed that Netflix would not be able to maintain its market dominance. Now that another player has entered the scene, it is clear that Netflix's battle will continue to intensify.
Follow me @LouisBedigianBZ
Posted-In: Amazon Amazon Prime Apple Barnes & Noble iTunes NetflixNews Tech Best of Benzinga
View Comments and Join the Discussion!