China's Golden Week Is a Nightmare for Drivers, Helps Businesses Keep Costs Down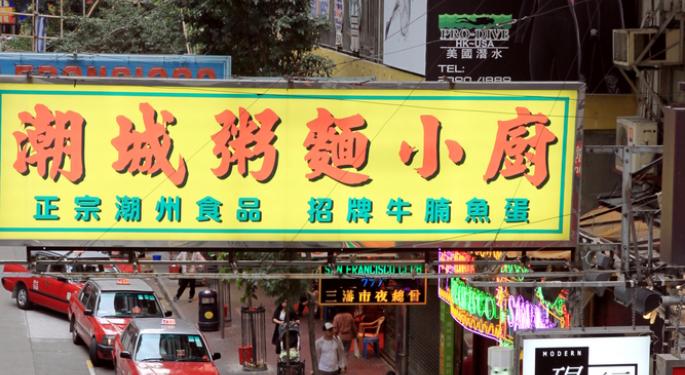 October 1 marks National Day in China, a holiday commemorating the founding of the People's Republic of China on October 1, 1949. It also marks the start of the autumn "Golden Week" holidays, a period when almost all Chinese are given seven days off from work, including weekends and three paid holidays (October 1-3). There is also a spring Golden Week—seven days off to celebrate the start of the lunar New Year, which will be from February 9 through February 15, 2013.
In a gesture to the growing number of motorists in China, tolls were suspended on all Chinese highways for this year's holiday. This resulted in massive traffic jams as an estimated 86 million people ventured out onto the roads, according to the British newspaper, The Telegraph. Frustrated drivers walked their dogs along the shoulders of the highway, played tennis, exercised or just slept.
China is the world's largest market for motor vehicles but the country's roadways have not been able to keep pace with the rapid increase in the number of vehicles on the road. In August 2010, construction works intended to alleviate congestion from traffic entering Beijing from the north, caused a world-record, 60-mile traffic jam that stretched all the way back to Inner Mongolia. Truckers reported traveling at a speed of only two miles per day at the height of the congestion, The Telegraph reported.
Some Chinese business and political leaders think that the Golden Week holidays are too disruptive for the economy and that the public holidays should be spread out more evenly throughout the year.
Business pretty much grinds to a halt during Golden Week making month-on-month statistical comparisons meaningless.
This year, with the economy slowing and many businesses seeking to cut costs, the holidays are saving money. Although workers have to be paid for the three public holidays of October 1-3, factories were going to be shut down for the week anyway, saving fuel and other operating costs. It will be interesting to see how many facilities decide to delay reopening once the Golden Week holiday is over.
Posted-In: News Events Global Econ #s Economics General Best of Benzinga
View Comments and Join the Discussion!