Will Nokia, Microsoft Take Advantage of Apple's Map Recommendation?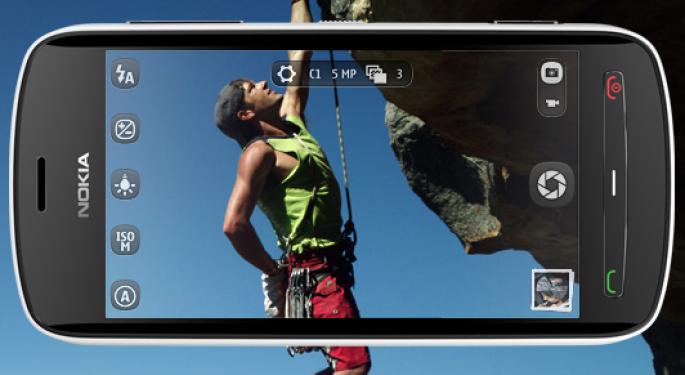 Mapping technology from Nokia (NYSE: NOK) and Microsoft (NASDAQ: MSFT) are among the alternatives that Apple (NASDAQ: AAPL) CEO Tim Cook recommended that users try while his company attempts to fix its own broken Maps App. Can either competitor successfully capitalize on Apple's official endorsement?
There is no doubt that Samsung would take advantage of the situation. The company is known for producing ads that point out the differences between the Galaxy S line of smartphones and the iPhone. Samsung's latest anti-Apple campaign seems to be backfiring, but with Cook's official seal of approval, Nokia is less likely to incur a similar backlash.
Nokia's mapping service, which is free and open to all consumers at maps.nokia.com, is a fairly robust alternative. Users can download a plug-in to access a special mode that presents a 3D view for a number of popular cities around the world, including San Francisco, New York City, Rome, Sydney, Berlin, and Barcelona. Since the service is free, users do not have to purchase a Nokia device to find the quickest route to their next location. Those who do, however, will discover a few added bonuses.
Microsoft's mapping website, bing.com/maps, is even better. It may not be as sharp as Google Maps, but it features an excellent bird's eye view that lets users get a closer and more detailed look at their destination.
By admitting that it made a mistake, Apple has opened the door for its competitors to say, "This is why our product is better." Both Nokia and Microsoft could team up to launch a Windows Phone 8 campaign that promotes the fact that their mapping sites are endorsed by Apple. They don't even have to be that controversial -- they could simply advertise heavily and reiterate the quality of their services versus the competition.
Investors might assume that Nokia, which is faced with a cornucopia of challenges right now, would be foolish to launch an ad that antagonizes Apple or its diehard consumers. Any controversy that comes from that, however, would be better than the result of the company's last advertisement.
Follow me @LouisBedigianBZ
Posted-In: Apple Bing iPhone 5 Microsoft NokiaNews Success Stories Tech Best of Benzinga
View Comments and Join the Discussion!