Samsung Enters Mobile Content Space, Is Pandora Now on the Menu?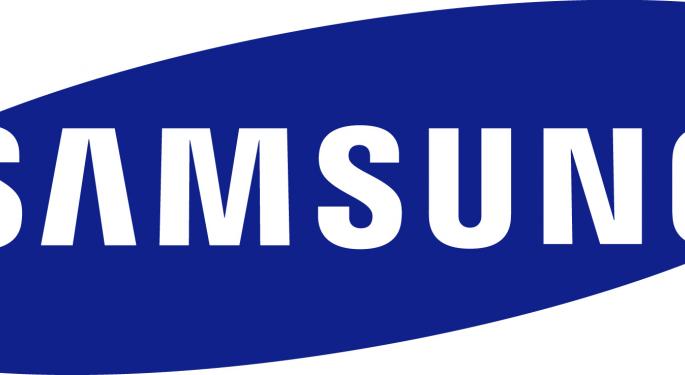 Samsung is looking to enter the software business, either through internal innovation or through acquisition, according to a recent Reuters report.
Already one of the most recognized names in various forms of hardware ranging from TVs to smartphones, Samsung is looking to enter the business of providing mobile content. The move will bring Samsung into direct competition with titans of the industry ranging from Google (NASDAQ: GOOG) to Amazon (NASDAQ: AMZN) and Pandora (NASDAQ: P), and represents a significant shift in overall strategy for the high tech hardware maker.
With Apple currently dominating the digital music industry, it isn't surprising that Samsung wants to get a piece of the action. On top of the inherent rivalry between the two companies, there is also the recent rumor that Apple would be launching a Pandora-like service. Not only has that rumor hurt Pandora (NASDAQ: P) share prices, it has some analysts speculating that other firms may be looking to enter into streaming music.
The announcement that Samsung is in the market for mobile content providers has brought on a slew of speculation from analysts. Some are saying that the easiest entry would be to purchase a company like Pandora or privately held Spotify. Whether or not these companies would be willingly acquired is a whole different matter, however, with the cash reserves built up from its mobile business, its may not be out of the question.
In May, Samsung company acquired online music service mSpot, a suitable prelude to the mobile content initiative, and has already set lofty goals for the service.
But for the service to be successful, Samsung will need to convince consumers that not only are they capable of creating great hardware products, but software as well. While the tried and true strategy of pre-loading the service onto its hardware products will no doubt be employed, the company will need more to do more than strong arm use of the software for it to achieve market penetration.
Shares of Pandora traded up 5.48 percent Thursday, rising to $10.98.
View Comments and Join the Discussion!