Sell The Potash/China Rumor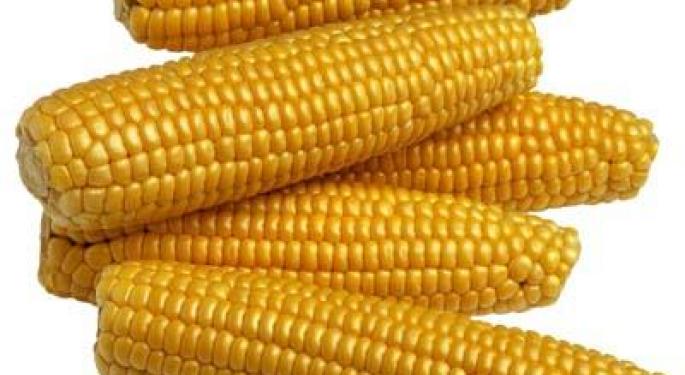 Shares of Potash Corp. of Saskatchewan (NYSE: POT), the world's largest producer of its namesake fertilizer, are up about 1.4 percent Thursday on volume that has already eclipsed the daily average on speculation the company could be a takeover target for a Chinese company.
All traders need to do is review some recent history to realize this is setting up as the ideal "buy the rumor/sell the reality" trade. In 2010, BHP Billiton (NYSE: BHP), the world's largest mining company, made a hostile $38.6 billion offer for Potash that would ultimately be scrapped because the Canadian government did not want the company falling into foreign hands.
BHP is based in Australia. In theory, it should be easier for an Australian, British or U.S. firm to acquire a Canadian rival than it is for a Chinese company to do the same. Even if that was not the case, it still does not seem too plausible that A) Potash is even for sale and B) That if it is, it will fall into Chinese hand. Here is why.
BHP offered $38.6 billion for Potash two years ago. Even though the shares have fallen since then, Potash's current market cap is almost $38 billion. The company can be considered a mining/materials play and for all deals in that sector valued at $5 billion or more since 1999, the average takeover premium has been 30 percent, according to Bloomberg.
Say Potash has a market cap of $38 billion and that means $49.4 billion is 30 percent above that. That significantly lowers the pool of potential suitors. In 2010, the company Beijing deemed as its preferred acquirer of Potash was Sinochem International, China's largest chemicals trader. Sinochem's problem was that it needed to finance the deal on its own and could not. Ultimately, the company made no credible offer for Potash.
Aluminum Corporation of China (NYSE: ACH) was once rumored to be interested in fertilizer assets, but that rumor never amounted to much and Potash is eight times larger than China's aluminum giant.
Any proponents of a possible Chinese takeover of Potash will surely cling to the notion that the government will in fact allow Chinese acquisitions of Canadian firms. CNOOC (NYSE: CEO), China's largest offshore oil explorer, seems destined to acquire Canadian oil sands firm Nexen (NYSE: NXY) for $15.1 billion. Even former Prime Minister Brian Mulroney said this deal will not face the opposition BHP's move on Potash did.
Mulroney said a large part of the opposition to BHP acquiring Potash came from the Saskatchewan provincial government, which did not want to lose the Potash headquarters, the Calgary Herald reported. In the interview with the Herald, Mulroney also noted that many of Nexen's assets are not located in Canada. One can infer from that statement that this is another reason CNOOC's deal is apt to be approved.
CNOOC is doing all the right things in terms of appeasing Canada, promising to keep a headquarters there and a listing for Nexen on the Toronto Stock Exchange, among other signs of cooperation. What has not been mentioned is that CNOOC is a state-controlled firm.
However, investors have perceived (and it is probably true) CNOOC to be the least interfered with China oil major by the government. That theory is represented in the returns of the CNOOC against its larger counterparts. In the past five years, shares of CNOOC have surged 51 percent while PetroChina (NYSE: PTR) and Sinopec (NYSE: SNP) are down 13 percent and 14 percent, respectively.
All of that is to say even if Potash is for sale, its price tag would likely be north of $45 billion. That limits the amount of potential Chinese buyers to the point where Beijing is practically guaranteed to be involved and perhaps to a greater degree than Ottawa would be comfortable with. Enjoy the China/Potash rumor while it lasts, which will not be for long.
Posted-In: News Short Ideas Rumors Commodities M&A Events Global Intraday Update Best of Benzinga
View Comments and Join the Discussion!