Royal Dutch Shell Forced to Pause Arctic Drilling Once Again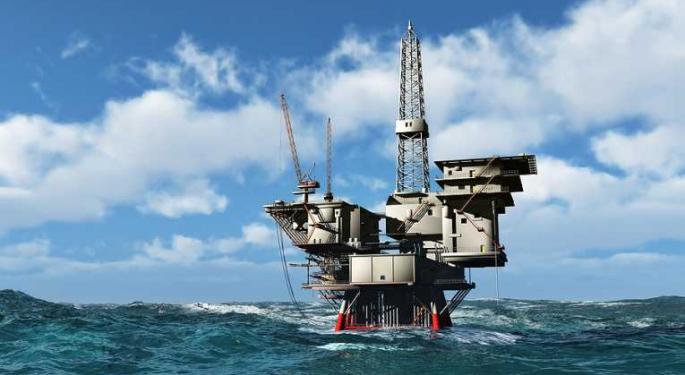 In order to avoid what could become another accident of BP (NYSE: BP) proportions, Royal Dutch Shell (NYSE: RDS.A) (NYSE: RDS.B) will be unable to drill oil wells in the Arctic this year as safety equipment necessary to the project has been damaged during testing.
According to The Globe and Mail, Shell began acquiring leases in the Arctic Chukchi and Beaufort seas seven years ago, and has run into issues ever since that have prevented drilling. With plans to break ground in 2007, Shell has yet to drill in this particular spot but has invested approximately $4.5 billion in the plan.
While the company has certainly incurred several problems when it comes to Arctic drilling, Shell is better served to remain cautious and tread lightly, as the stock and livelihood of the commodity giant greatly depends on the success of drilling ventures.
"RD Shell's operating activities can be severely disrupted by the effects of natural disasters or industrial accidents," Citi mentioned in a report last week. "Accidents may bear the burden of additional costs for remediation, fines and from restrictions on future business activities."
While a damaged dome is to blame for production halting this time around, Shell faced issues one week prior as sea ice moved into the exact area where it began drilling its first well. Plans to drill at least four wells in the Arctic Ocean throughout 2012 have been squashed, as the company has been directed to stop drilling in the Chukchi Sea by September 24, according to The New York Times.
Although drilling off the coast of Alaska will now be postponed for an undetermined amount of time, Shell has other projects on the horizon. The company, along with Chevron (NYSE: CVX) and Marathon Oil (NYSE: MRO), has begun its first attempt to bury greenhouse gases from oil sands with help from Alberta's government. Management believes that Shell currently has technology that will have the biggest impact in a short amount of time to clean up its "dirty oil" reputation.
As Shell temporarily closes down drilling in the Arctic seas, the Dutch company has found an opportunity to make its public persona a bit more appealing. Focusing on reputation may be the best thing for Shell at the moment, as it is currently trading down about 0.73 percent year-to-date.
Shell closed Friday at $72.56, down nearly one percent for the day. In Monday's pre-market session, Shell is up about 0.26 percent.
Posted-In: News Commodities Topics Management Events Global Markets General Best of Benzinga
View Comments and Join the Discussion!