Is Warren Buffett Becoming a Trader?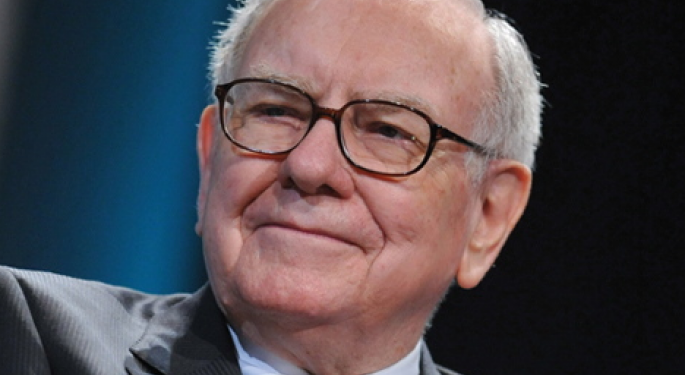 Berkshire Hathaway's (NYSE: BRK-A) (NYSE: BRK-B) GEICO unit posted a 25 percent gain on Intel (NASDAQ: INTC), as it sold its stake less than a year after making the investment. This is notable as it runs contrary to the buy-and-hold strategy famously championed by its Chairman Warren Buffett.
Geico had bought 11.5 million shares of Intel in 2011 for an average price of about $22 per share, according to National Association of Insurance Commissioners. The Berkshire firm sold the stake for an average price of $27.25 through May 8th, netting about $60 million in profit.
The holding period is extremely short for a Berkshire-controlled firm. Buffett has built the Omaha-based company through acquisitions and investments in well-known firms. The 82-year old Buffett has been less involved in day-to-day operations of Berkshire, handing more responsibility to senior executives Ted Weschler and Todd Combs as part of a succession plan.
Some of Berkshire's largest holdings, including stakes in Coca-Cola (NYSE: KO) and Wells Fargo (NYSE: WFC), are more than a decade old.
Selling the Intel stake by May 8 helped Berkshire avoid a 15 percent drop in Intel's stock price. The company cut its third-quarter sales estimate on September 7, forecasting $12.9 billion to $13.5 billion, down from a an earlier forecast of $13.8 billion to $14.8 billion, citing falling demand.
Intel has said the softness in demand is primarily in emerging markets. But with the introduction of the iPhone 5 and other new smartphones and tablets, the PC market may be flat this year.
Berkshire sold its stake in PetroChina (NYSE: PTR) in 2007 for $4 billion after investing less than $500 million a few years before. It made the investment because Buffett and Vice Chairman Charles Munger thought the Chinese oil company was worth triple the price they paid, according to Berkshire's report to shareholders. The report said they sold when the value equaled that of other giant oil companies .
Berkshire's stock rose 2.1 percent to $132,851 at the close yesterday, the highest since October 2008. Berkshire is up about 16 percent this year.
Posted-In: Berkshire Hathaway Charlie Munger Coca-cola GEICO Intel PetroChinaNews Markets Best of Benzinga
View Comments and Join the Discussion!