Will the Fed Ease Today?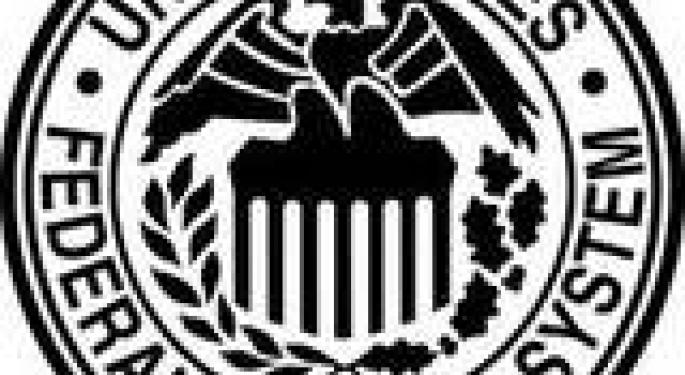 The Federal Reserve is expected to announce a third round of quantitative easing (QE) today according to a majority of economists surveyed by Bloomberg. The Fed's Federal Open Market Committee (FOMC) has been meeting the since Wednesday discussing possible actions to help the weak economy.
Two rounds of QE bond purchases of over $2 trillion have failed to sufficiently spur the labor market, which Fed Chairman Bernanke said was a great concern to him.
There are two approachs being discussed by economists and Fed watchers. The first is an open-ended plan tied to improvement in the economy. The second approach is a fixed amount of purchases with a given end-date.
Why may the Fed stay on the sidelines? The first two rounds of QE were seen primarily as a way to combat deflation in asset prices. Now those same assets are at a four-year highs. On the other side of the coin, inflation is low and not expected to rear its head anytime soon. Economic growth hasn't been that bad except in the labor market, which is usually last to feel the effects of expansion.
It may be hard for the Fed not to act. The markets have been anticipating more easing for several weeks and a decision to stay the course could trigger a negative response.
Fed Chairman Bernanke said last month that a Fed study found that the first two rounds of QE purchases may have raised economic output by almost 3 percent and boosted private employment by more than 2 million jobs.
This statement was seen by Fed watchers as a sign more easing was coming. Last week's poor jobs report is seen as the final piece of evidence needed for the Fed to go ahead with QE3.
The FOMC plans to release a statement today at about 12:30pm ET. At 2 p.m. the Fed will release policy makers' forecasts for unemployment, inflation and the federal funds rate over the next few years. Bernanke plans to hold a press conference at about 2:15.
Posted-In: Fedearl Open Market Committee Federal Reserve Federal Reserve Chairman Ben BernankeNews Economics Pre-Market Outlook
View Comments and Join the Discussion!