iPhone 5 Unveiling Fulfills Expectations, Fails to Impress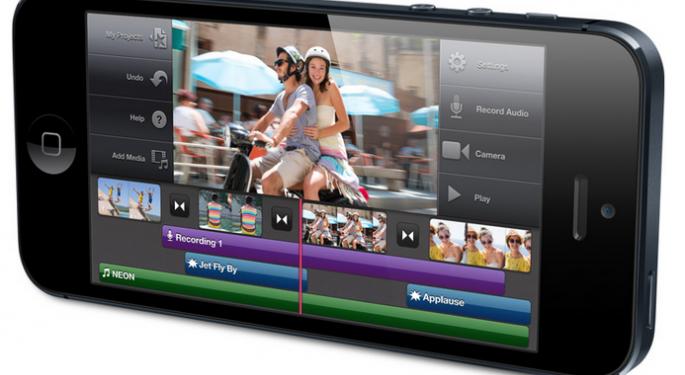 Apple (NASDAQ: AAPL) has finally unveiled the iPhone 5, the most anticipated smartphone of all time. The device comes with every anticipated feature, most notably a wider screen, lighter body, and a thinner design.
Without question, the iPhone 5 will be, as Apple claims, the best smartphone it has ever designed. But is that enough to produce the massive supply shortages that many are predicting?
There is little doubt that a large number of people will want the product that Apple unveiled today. As an improved version of its existing, hugely popular phone, the company cannot do any wrong.
The problem is that Apple CEO Tim Cook kicked off the event by saying that the iPhone 5 would be a huge leap over its predecessor.
"Huge" is a subjective word. Some would say that Amazon's (NASDAQ: AMZN) new tablets provided a significant upgrade over the original Kindle Fire. Others were impressed by Google's (NASDAQ: GOOG) first tablet, the Nexus 7, for being vastly superior to more expensive Android devices.
In Cook's mind, the iPhone 5 may be a huge leap forward. The other new iPhone 5 features -- improved speakers, three microphones, an A6 processor (which is twice as powerful as the A5), and a smaller dock connector, among others -- may be the most groundbreaking updates that Apple can muster.
Consumers might see it differently. After excluding the most radical rumors, such as a bendable touch screen or an edgeless display, consumers anticipated more practical (but still groundbreaking) upgrades like the ones featured in Nokia's (NYSE: NOK) Lumia 920. Last week, Nokia announced that its new device would come with wireless charging, a camera that stabilizes moving images, and a touch screen that is sensitive enough to use while wearing gloves.
Nokia's innovations were not only cool and unexpected, they were downright different.
In the not-too-distant future, Lumia 920 users will be able to walk into a Coffee Bean & Tea Leaf shop, set their phone on the table, and charge it while they sip their favorite latte. Coffee Bean & Tea Leaf may be a small chain, but it is a positive step forward for Nokia, a company that many believed to be standing on its last legs.
Apple did not bring anything new to the table. The wider screen was not only rumored, it was expected. Every iPhone is faster than its predecessor, so that was not surprising either. The Mac maker might deserve some credit for the lighter and thinner design, but that -- like every other new feature -- is something people just assumed they would get.
To be fair, it would have been far worse for Apple to unveil a phone that lacked the things people expected. Then Apple would really be in trouble. As it stands, the company should go on to sell millions and millions of iPhone 5 units this fall.
Consumers who do not yet have an iPhone will surely be prime customers for the new iteration, but the reduced price of the iPhone 4S ($99) and iPhone 4 (free with a contract) could help sell those devices as well.
The iPod Touch has also received a decent upgrade with a larger screen that's the same size as the iPhone 5, a lighter body, and a thinner design. It also featured an improved camera, longer battery life, an A5 processor, and AirPlay Mirror, among other additions. Even Siri is making the jump to the iPod Touch. (In other words, it is the iPhone 5 minus the phone and the A6 processor.)
Apple made a much more impressive announcement when it introduced the new iPod Nano, which could easily be described as a smaller version of the iPod Touch. Both devices are likely to be geared toward kids and teens, though it's safe to assume that a few million adults will be interested in them as well.
All in all, it was a typical day for Apple. This event was nowhere near the caliber of the conference Apple hosted during the summer, at which time the company unveiled the next-generation MacBook Pro. While the Pro was an impressive upgrade that will take the industry in a whole other direction, the new iPhone feels somewhat generic.
Follow me @LouisBedigianBZ
Posted-In: Apple iPhone 5 iPod Nano iPod TouchNews Tech Best of Benzinga
View Comments and Join the Discussion!