Why Can't Zynga Hold Onto its Executives?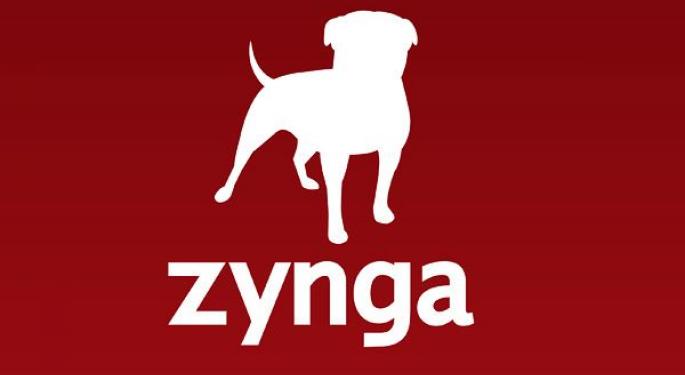 Zynga (NASDAQ: ZYNGA), a maker of social games, has lost its chief technical officer of infrastructure Allan Leinwand, according to
GiggaOM reported that Leinwand has left Zynga to take up a similar position at Service Now (NYSE: NOW), a provider of cloud-based services to automate enterprise information technology operations.
The departure comes as yet another in a string of executive departures this summer. Starting in June, Zynga announced a restructuring program to make up for its earnings miss, which included firing its chief operations officer John Schappert. Continuing to bleed of talent, vice presidents Bill Mooney and Brian Birtwistle had both also departed. That same week, Zynga also lost its chief creative officer Mike Verdu, who left to found his own startup. On top of these executive departures, Zynga has lost four of its general managers, one of which went to rival Kixeye.
The pressure to depart is clear, and with the cost to acquire talent in silicon valley currently, it's not something the social game giant wants to endure. With share prices tumbling, increasing pressure to deliver a blockbuster game, and a steady loss of its startup atmosphere, co-founder Mark Pincus is under significant pressure to provide incentive to stay. Through restructuring, the company has attempted to regain its startup atmosphere, releasing stock to employees in order to tempt them to stay financially.
Shares of Zynga have taken a beating since it IPOed at $10.00 in January, with share prices falling over 70 percent.
Investor confidence in the social game maker has been shaken since reports have shown a steady decline in its user base. Analysts pin the decline on a significant decrease in desktop Facebook (NASDAQ: FB) use, where the company's addictive social games are based. As users increasingly access Facebook via smartphone and tablet, Zynga's social games have been losing screen time at an alarming rate.
The company is in serious need of a boost, which it hopes to achieve through the sequel to its signature game: Farmville. Zynga hopes Farmville 2's focus on nostalgia and relaxation will draw users in.
Shares of Zynga traded down 0.72% Monday, around $2.86.
Posted-In: News Management Intraday Update Movers Tech Trading Ideas Best of Benzinga
View Comments and Join the Discussion!