A Merger Between US Airways and AMR Could be in the Cards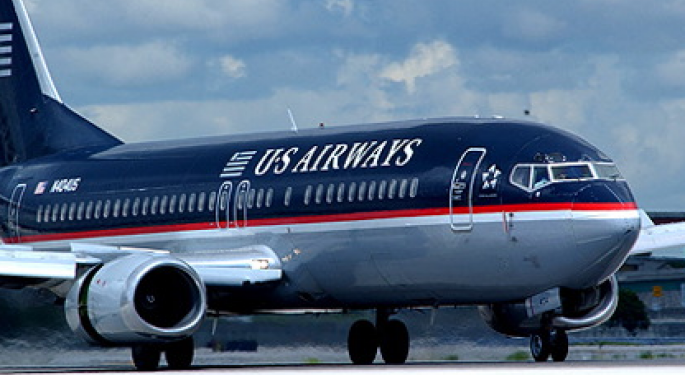 American Airlines and US Airways (NYSE: LCC) are in talks about a possible merger.
If such a merger were to go ahead, it would place that company in the big leagues and create a "Big Three" with United Airlines and Delta (NYSE: DAL).
According to the Chicago Tribune, "On Friday, AMR, parent of American Airlines, and US Airways Group announced they signed a non-disclosure agreement and would exchange confidential information in an effort to merge their companies. A merged airline would have complementary route networks and achieve the scale necessary to compete head-to-head with the largest carriers, US Airways officials have said."
In early July, the bankrupt American Airlines was attempting to reach a flight sharing deal with fellow airline JetBlue Airways (NASDAQ: JBLU), but its pleas were falling on deaf ears. The lack of interest from JetBlue was putting pressure on American to go with the merger route instead.
American parent company AMR Corporation filed for bankruptcy protection back in November 2011, citing high fuel prices, a need to cut labor costs and slowing consumer travel demand among other reasons.
Benzinga provided color on the announcement, stating that, "while AMR's stock may become worthless - no one, at least not yet, is betting that American Airlines will disappear as a company. We were also assured by the company that all the frequent flyer mileages will continue to be honored. The main goal of the bankruptcy was to help the airline cut labor cost and to reduce its debt burden."
American was reportedly eyeing US Airways, Alaska Air (NYSE: ALK), Virgin America, and Republic Airways Holdings' (NASDAQ: RJET) Frontier Airlines - as well as JetBlue - as potential merger candidates.
While American had said that it would prefer to emerge from bankruptcy as a stand-alone company, it appears to have realized that isn't a viable option.
On Tuesday morning, US Airways traded at about $10.66, up roughly 2.5 percent.
Posted-In: News Contracts M&A Markets Trading Ideas Best of Benzinga
View Comments and Join the Discussion!