Get in Line: iPhone 5 Production Can't Keep Up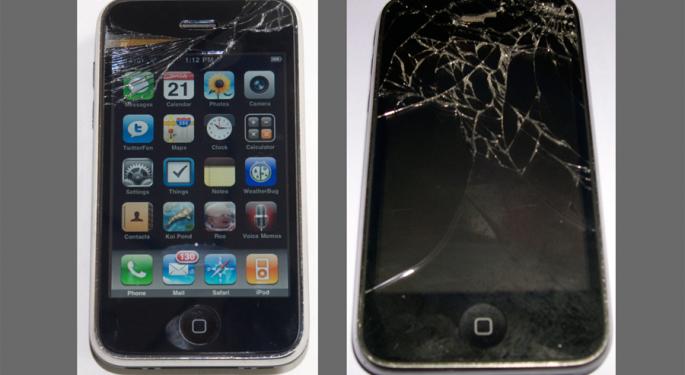 Apple (NASDAQ: AAPL) is using its suppliers to send an unofficial warning to prospective customers: get in line and buy the iPhone 5 at launch or you might not get one at all.
At a time when the media should be talking about the smartphone's new design and fresh features, the tech industry is buzzing about the iPhone 5's unprecedented demand. This demand is coupled with ongoing reminders that the new device will ship in limited supply.
These reports are beginning to overshadow the phone itself, which may not have NFC but will come equipped with a larger screen and a thinner body.
Aside from that, very little is known about the new iPhone. Many expect it to feature 4G LTE (a no-brainer considering its addition to the third-generation iPad) and a longer battery life. The iPhone 5 is also expected to have a smaller dock connector.
These are nice features, but they pale in comparison to the onslaught of rumors that preceded the release of other Apple devices. Surprisingly, no one is talking about Siri right now. In June, there was a rumor that claimed Apple planned to "tweak" Siri for the new iPhone, but isn't that a given? Apple would be crazy not to use a new-and-improved Siri to sell the iPhone 5.
Based on the demand for the new iPhone, it would seem that consumers are anticipating some big changes. It is unknown if the aforementioned features -- which have yet to be confirmed -- will be enough to satisfy that anticipation.
Consumers were initially disappointed with the iPhone 4S. After the Siri hype machine went into operation, however, they came around and purchased a record number of phones.
The same may very well be true for the iPhone 5 (first disappointment, then excitement). And yet consumers are repeatedly being told to buy the device right away to ensure they get one.
This sounds like a deceptive marketing trick. "Don't take the time to contemplate your purchase, just buy one now because the iPhone 5 won't be available tomorrow!"
To be fair, with so many new components rumored to be included in the iPhone 5, it is wholly possible that Apple is incurring a legitimate shortage. However, the cause does not matter. If Apple can use a shortage to increase (or at least speed up) iPhone sales, it will do so to avoid another iPad-sized catastrophe.
Follow me @LouisBedigianBZ
View Comments and Join the Discussion!