Buffett Drops Intel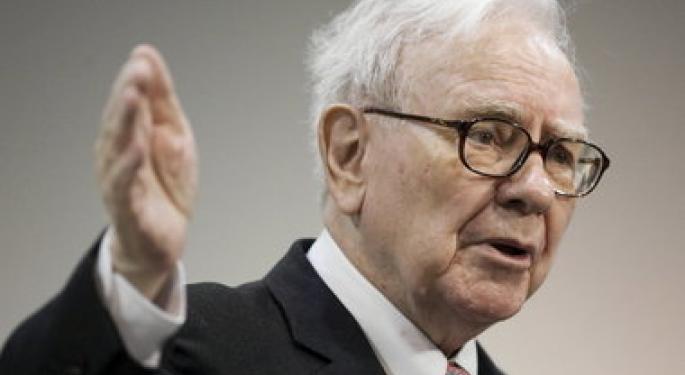 Warren Buffett revealed Tuesday evening that his investment firm, Berkshire Hathaway (NYSE: BRK.A) (NYSE: BRK.B), had dropped its 7.7 million share stake in Intel (NASDAQ: INTC) during the quarter ended June 30.
This move by the self-proclaimed long-term investor may have traders wondering what scared him out of Intel, and what the future could be for the technology company.
In mid-July, Intel gave a better-than-expected revenue forecast, but lowered its expectations for the full year. It also gave revenue guidance of $14.3 billion, slightly below the $14.5 billion estimate from Wall Street analysts.
While Buffett dumped Intel, he built up his holdings of IBM, signaling a major change in technology preferences. Like Intel, IBM has been performing below expectations. Buffett may have seen value in IBM (NYSE: IBM) with its weaker share prices during the second-quarter.
The move is a bit unusual as Buffett's investment strategy centers around holding stocks for longer periods of time, and investing in cheap, dividend paying stocks. Buffett has claimed to invest only in what he knows, so the move out of Intel could be a signal that rough waters are ahead for the chip maker.
Posted-In: News Guidance Hedge Funds Events Movers Tech General Best of Benzinga
View Comments and Join the Discussion!