Apple, Amazon Making Big Policy Changes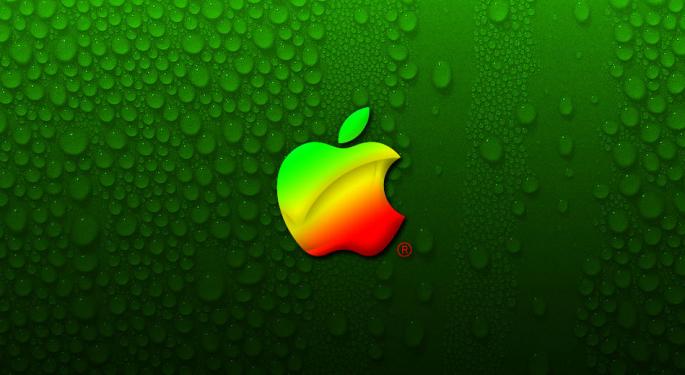 Apple (NASDAQ: AAPL) and Amazon (NASDAQ: AMZN) are in the process of making significant changes to security policies this week in an effort to prevent another hacker attack.
On Friday, Wired reporter Mat Honan told the full story about his "epic hacking" that involved his Amazon and AppleID accounts. In short, the clever hackers were able to gain control of Honan's AppleID and erase all of his data by first breaking into his Amazon account. The hackers pulled this off even though the two accounts do not share the same password.
This was accomplished when the hackers called Amazon to pretend that they were Honan and added a fake credit card. Afterwards, they called Amazon again and claimed that they lost the account password. To reset it, Amazon wanted the last four digits of one of the credit cards on the account. The hackers then gave them the last four digits of the fake credit card. This enabled them to retrieve the last four digits of Honan's real credit card, which they then used (in conjunction with Honan's birth date, which they found after performing a Google (NASDAQ: GOOG) search) to get a temporary password to Honan's AppleID account.
As a result of the attack, Amazon no longer allows users to change any account settings over the phone, CNET reports.
Apple, meanwhile, has frozen all AppleID password requests made over the phone.
It is not yet known how many additional changes may be made to ensure that another hacking does not occur.
Part of the problem surrounds the data-wiping feature that accompanies every AppleID account. Apple created the feature to allow users to remotely wipe their iPhones, iPads and MacBooks in the event that the device is lost or stolen. Unfortunately, hackers who successfully breach a user's account are able to use the feature as well, creating a world of problems for users who solely rely on Apple to protect their data.
This is not the first major hacking to influence the tech industry, but is the most prominent hacking that impacted the life of only one man.
Last year, Sony's (NYSE: SNE) online gaming service, PlayStation Network, went down for roughly four weeks after hackers successfully attacked the service and gained access to personally identifiable information (including credit card numbers) from more than 70 million users.
In July, Yahoo! (NASDAQ: YHOO) announced that more than 450,000 e-mail passwords had fallen into the wrong hands after hackers successfully attacked the Yahoo! Voices network.
This week Reuters announced that one of its Twitter pages had been taken over by hackers.
While most reported hackings involve a breach of data (in which the hackers are looking to retrieve something specific, such as a credit card number) or account turmoil (ex: hackers often take over users' Twitter pages to publish spam), Honan's attack involved the destruction of data.
Earlier this week, Apple co-founder Steve Wozniak shared his thoughts on the cloud in a story that, perhaps surprisingly, had nothing to do with the hacking of Honan's AppleID account.
"I really worry about everything going to the cloud," said Wozniak. "I think it's going to be horrendous. I think there are going to be a lot of horrible problems in the next five years."
It seems those problems have already begun to materialize.
Follow me @LouisBedigianBZ
Posted-In: Amazon Apple CNET Mat Honan Steve Wozniak wiredNews Tech Best of Benzinga
View Comments and Join the Discussion!