Vringo Shares Jump on AOL Partial Lawsuit Settlement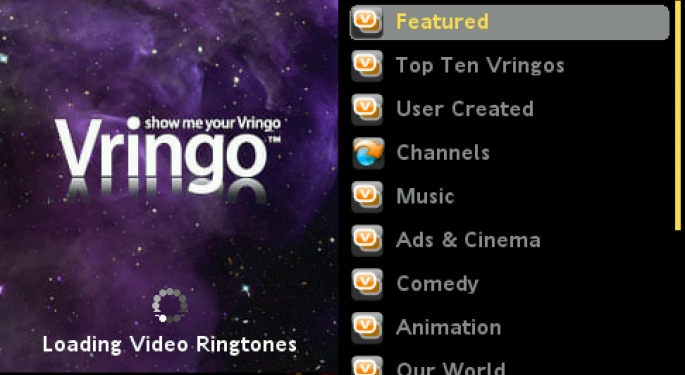 Shares of video-ringtone app company Vringo (NASDAQ: VRNG) jumped over 24 percent on Monday following reports that the company had settled part of a lawsuit with global web service AOL (NYSE: AOL). Full details surrounding the settlement were not made public, but this makes for the company's first win amongst patent suits filed by Vringo and other tech businesses as of late.
According to Street Insider, the litigation was prompted by Vringo's recent acquisition of Innovate/Protect, which further expanded the company's portfolio.
Heavy hitters such as Google (NASDAQ: GOOG), Target (NYSE: TGT), Gannett (NYSE: GCI) and IAC/InterActive (NASDAQ: IACI) have joined AOL as the focus of this case, with AOL allegedly infringing on two of Vringo's patents as well. MDC Financial Research claims that the main topics of discussion in the case are potentially infringing products such as Google's Web Search, Google's AdWords, and Google's AdSense.
As the underdog took the lead with Monday's win, investors watched Vringo's share price jump on predictions that this conquest is just a taste of what's to come.
However, not everyone is thrilled with the progress the company has made. For example, James Brumley of Smallcap Network believes that companies such as Apple (NASDAQ: AAPL), Samsung and Vringo are tied up in litigations that will eventually shake current U.S. patent system rules and regulations – for better or worse.
"Hopefully - my hope - is that the U.S. court system finally says "enough is enough". Yet, I kind of see Vringo winning a settlement out of all this; right or wrong is irrelevant. Either way though, I also think this is going to really get the ball rolling for the way we grant and test patents going forward," Brumley recently wrote.
Regardless of which company wins the current patent case overall, Vringo has certainly proven its worth today with increased investor confidence and shares on the rise.
Vringo is scheduled to head back into court on October 16 to argue the larger case. Shares traded at $3.87 on Monday afternoon, up over 270 percent year-to-date.
Posted-In: James Brumley Smallcap NetworkNews Topics Legal Movers Tech General Best of Benzinga
View Comments and Join the Discussion!