Zynga Finds it Difficult to Go Mobile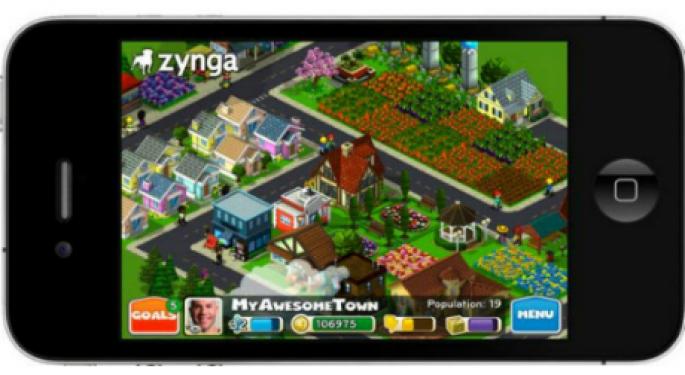 Struggling online game creator Zynga (NASDAQ: ZNGA) is reassessing its business model. Chief Executive Officer Mark Pincus told The Wall Street Journal, "I think that there's an opportunity on mobile for there to be a connector of these experiences."
Zynga's second quarter results revealed a loss in revenue growth from core social game Farmville. The number of Facebook (NASDAQ: FB) users playing games on the site has fallen by 19 percent, according to the report.
Adding to the company's troubles, Electronic Arts (NASDAQ: EA) filed a lawsuit on Friday claiming that Zynga copied key elements of "The Sims Social" game. Zynga is accused of mimicking Electronic Arts' popular game with "The Ville".
Along with legal issues, Zynga's need to enter the mobile game market is paramount. The stock price has been getting hammered on the Nasdaq, steadily declining from $14.69 in February to its current price of $2.70. As the shares continue on a downward spiral, Chief Mobile Officer David Ko has yet to figure out how to monetize the mobile market.
Cowen analyst Doug Creutz warned investors back in June that all of the company's major titles were declining significantly. Creutz pointed out in the note, "We believe that consumer preferences may be switching decisively to mobile games given that game quality is similar, if not better, and mobile games have the added advantage of being playable at any time, anywhere."
Zynga is not the only company struggling to make money from the mobile phone market, as Facebook shares have been punished as well. The social network is trying to find ways to boost its advertising revenue through mobile presence as well. However, small smartphone screens pose a challenge for game developers, as there is hardly enough room for the games themselves, let alone for advertisements to run as well.
In an interview with GameZebo, Pincus acknowledged that the social gaming market has moved rapidly in the last 18 months. He noted that Zynga has been, "investing and betting on mobile heavily." Perhaps more importantly, he indicated that Zynga creates brand recognition through building products and does not make great use of marketing - a move that could be damaging revenues.
Zynga and the social mobile gaming space have become extremely challenging to monetize. As large gaming competitors like Electronic Arts and Activision Blizzard (NASDAQ: ACVI) are struggling in the mobile arena, the underdog is having a difficult time staying afloat.
Zynga was trading around $2.82 Monday morning, up nearly 3.9 percent for the day.
Posted-In: Business InsiderNews Wall Street Journal Topics Management Tech Media General Best of Benzinga
View Comments and Join the Discussion!