Euro/Dollar Pair First Spikes, Then Plummets on Draghi Comments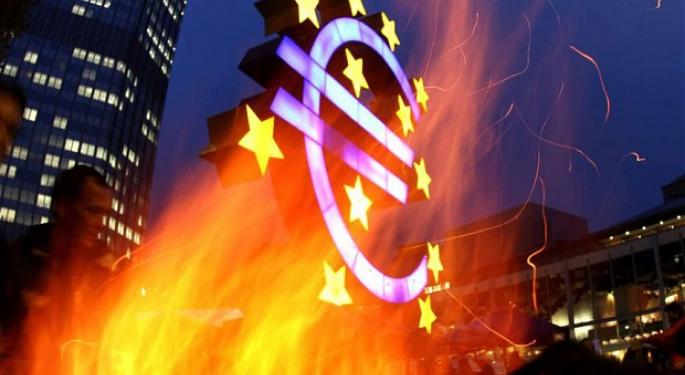 The movements in the EUR/USD around ECB President's Mario Draghi comments were nothing short of remarkable. The currency pair moved in what can only be described as ridiculous volatility. The EUR/USD spiked above the 1.24 level, reaching a high of 1.2406, before retreating and making new lows below 1.22 near 1.2175.
The volatility in the pair saw it trade in approximately a 230 pip range, or about 2 percent. This sort of volatility is rare in the EUR/USD cross, which normally trades in a more orderly, less volatile pattern. Initially, as shown on the chart below, the pair spiked on comments from Draghi that he is concerned with high bond yields on the sovereign debts of Spain and Italy. Further, Draghi said he does not believe that the risk premiums built into the bonds is accurate. On this news, the pair jumped from 1.2261 to 1.2406 in about an hour.
However, as it became apparent that Draghi was not about to imminently purchase bonds on the secondary market and was not about to step up to support sovereign finances, the pair began to fall. Fears that Spain will need a full sovereign bailout without ECB support quickly sent the pair back down, falling as low as 1.2175 from those highs. The intense volatility could also be seen in peripheral bond yields and other risk assets.
Spanish 10-year yields traded as low as 6.6103 percent ahead of the press conference, even after a slightly weak Spanish auction earlier Thursday. However, the same 10-year bond yields traded back to new highs after Draghi refused to purchase bonds, near 7.032 percent. Yields on the 2-year bond rallied higher as well, however, gains were limited as Draghi indicated that any future bond purchases would be targeted at short-term bonds.
Given the volatility in the pair, traders may conclude that the markets are losing faith in Draghi's ability to preserve the euro. Central bankers are only as powerful as their credibility, and the fact that Draghi promised new bond purchases and did not deliver will surely hurt his credibility. Unless he can convince conservative Germans to get on board with bond purchases, or he can convince Spain and Italy to enter full sovereign bailouts, Draghi may lose all of his credibility. This would send the euro lower, as fiat currencies are only as strong as their central banks. Even as Draghi said, "shorting the euro is pointless," traders may just do the opposite and hope to be proven wrong.
Stock chart: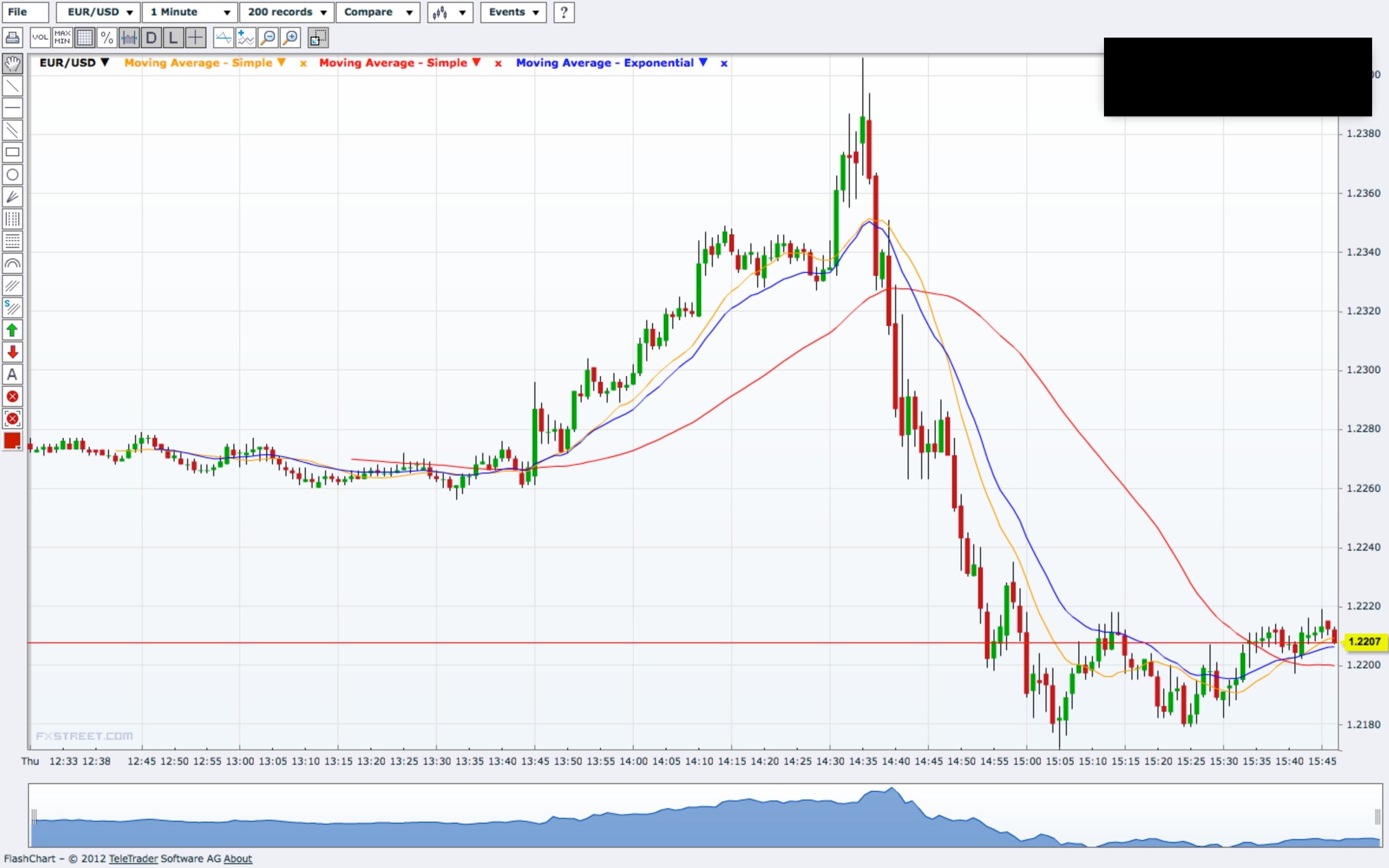 View Comments and Join the Discussion!
Posted-In: News Forex Global Econ #s Economics Hot Intraday Update Markets Best of Benzinga