Market Participant Behind Rogue Algo Might Have Lost a Fortune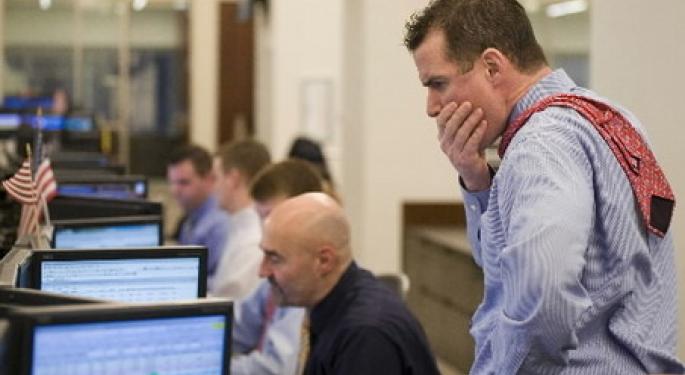 In the case of this morning's "mayhem algo," there may be sweet justice. The apparent firm behind the chaos, Knight Capital (NYSE: KCG), may suffer catastrophic losses. Shares traded down as much as 26% on Wednesday.
Currently, speculation is that as many as 150 or more stocks were effected as a rogue trading algorithm wrecked havoc for various stocks. The movement in shares of China Cord Blood (NYSE: CO) is a perfect example of what damage the error caused. The company has a market-cap of $180 million and shares have traded down about 62% since January 2010.
However, thanks to Wednesday's events, China Cord Blood shares jumped around 150% early in the session. Millions upon millions of shares were traded. Normally, around 131,000 shares of the company trade each day. Shares opened at $2.49 at 9:30 EST. By 9:56, this stock was trading at $6.20. Obviously this wasn't an accurate reflection of China Blood Cord's (NYSE: CO) real value.
The firm that was behind the rogue algorithm, however, brought the stock from $2.49 all the way up to $6.20. Once market activity normalized, shares fell back to around $2.50, where they were last trading. If a trader had gone long the stock at $6.00, they may have taken significant losses when the stock traded back below $3.00.
On a percentage basis, in most of the effected stocks, the losses weren't nearly as bad as they were in CO. The algorithm, however, was buying (or selling) much larger blocks of stock, on a dollar basis, in the more heavily traded symbols, such as Pepsi (NYSE: PEP) and Best Buy (NYSE: BBY).
The high in CO was put in at 9:56 EST, before the stock reverted back to its true value. Unfortunately, the only conclusion that can be drawn is that there are literally no carbon-based overseers running many of the most prolific trading systems in this robot market anymore.
Posted-In: News Events Intraday Update
View Comments and Join the Discussion!