Verizon Wireless Fined $1.25 Million for Blocking Tethering Apps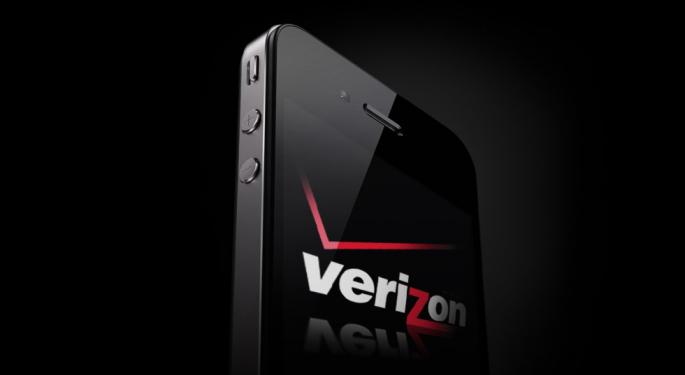 Verizon Wireless (NYSE: VZ) has been hit with a $1.25 million fine after preventing users from turning their phones into mobile Wi-Fi hotspots.
The cellular carrier got into trouble after asking Google (NASDAQ: GOOG) to remove select apps from Google Play, which was known as the Android Market at the time. Verizon wanted Google to stop Android users from downloading the so-called "tethering" apps, which allow them to use their 4G LTE smartphone connection to bring laptops, tablets and other devices online.
According to CNET, Verizon took issue with these apps because it gave users the chance to avoid a $20 fee that is normally incurred when users "tether" a device to their smartphone.
In a statement released by the FCC, Commissioner Mignon L. Clyburn said that she was "deeply concerned" about the allegations against Verizon.
"One of the reasons the Commission chose, in December 2010, to apply less stringent Open Internet rules to mobile wireless services was its expectation that Verizon Wireless' compliance with the openness conditions….would promote greater consumer access to mobile applications and services," she said.
That did not turn out to be the case, however. Consequently, Verizon has been informed that it can no longer block these apps. The company will also have to pay $1.25 million to settle the investigation.
This is not the first time that a telecommunications company has been fined for violating consumers, but it has resulted in one of the more significant penalties.
In February, AT&T (NYSE: T) was forced to pay $850 to one iPhone user after the company reduced his download speeds.
MetroPCS (NYSE: PCS) could be the next to receive a fine. Earlier this summer, the company was accused of violating net neutrality rules after introducing new 4G LTE plans.
Verizon's fine comes at a time when the company is looking for new ways to profit. The cellular carrier recently unveiled a family data plan that requires users on the same plan to share a prepaid amount of data. AT&T followed suit with a similar plan, while Sprint (NYSE: S) chose to maintain its unlimited option.
Despite the hefty monthly fees and the lack of unlimited data, AT&T continues to lead the nation in wireless services. The company's average revenue per user (ARPU) of $64.93 is significantly higher than Verizon's ARPU, which was $56.13 during the last quarter. Sprint, the number-three cellular carrier, remains competitive with a $63.38 ARPU.
Follow me @LouisBedigianBZ
Posted-In: Android AT&T CNETNews Topics Legal Tech General Best of Benzinga
View Comments and Join the Discussion!