Facebook Advertising Could be Faking Your Business Out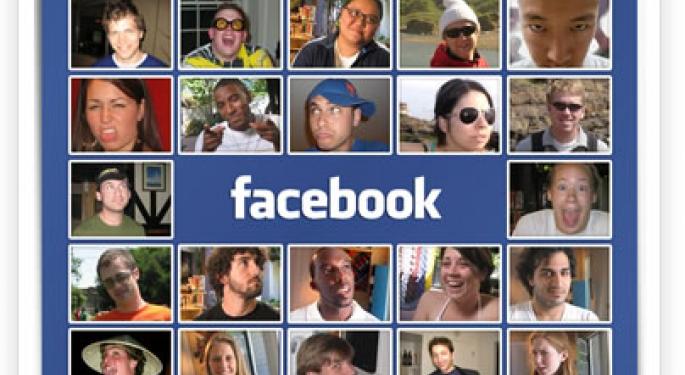 "They're scumbags and we just don't have the patience for scumbags," said musician and label-based company Limited Run when discussing its decaying relationship with Facebook (NASDAQ: FB).
Limited Run is singing "so long" to Facebook and the advertisements it was paying for as the company has alleged that Mark Zuckerberg's platform is simply not worth the cost. According to CNET News, Limited Run believes that up to 80 percent of the clicks its homepage and advertisements had received were coming from bots.
If this were to be true, one would think that larger-cap companies such as Ford (NYSE: F), Amazon.com (NASDAQ: AMZN) and Coca-Cola (NYSE: KO) -- companies that spend hundreds of millions of dollars on Facebook advertisements annually -- would have figured it out first. Well, think again.
Limited Run, (formerly known as Limited Pressing), became so frustrated by the lack of analytics concerning their advertisements that they developed their own system. The results were much more disheartening than anyone anticipated.
"While testing Facebook's advertising system, Limited Run noticed it could only verify about 20 percent of the clicks that were supposedly being converted to users showing up on its Web site. After trying a few analytics services to figure out the remaining traffic, the company built its own software out of exasperation," CNET reported, stating that bots were to blame for loading pages and driving up costs.
Salting an open wound, Facebook also requested that Limited Run fork over $2,000 more per month for advertising in order to simply change its name on the page. The amount became a cost that the company was not willing to bite, as it announced via its Facebook page that within a few weeks, Twitter will become the company's social media home base.
Facebook is having a hard time catching a break these days. On top of the allegations of bot-click, the company experienced a disastrous IPO, the loss of many company executives in recent months, and General Motors' (NYSE: GM) decision to cease advertising on the platform.
More recently, Facebook's first-quarter earnings were reported last week with no resounding applause to accompany the in-line call.
All the social network can do now is cross its fingers and pray that Limited Run doesn't begin selling its bot-discovery software to other sources of revenue, as advertisement cancellations would not bode well for floundering Facebook.
Facebook traded around $23.10 Monday afternoon, down over 2.5 percent for the day.
Posted-In: CNET Limited Run Mark ZuckerbergNews Contracts Topics Tech General Best of Benzinga
View Comments and Join the Discussion!