Did Apple Really Steal Sony's Concept to Produce the iPhone?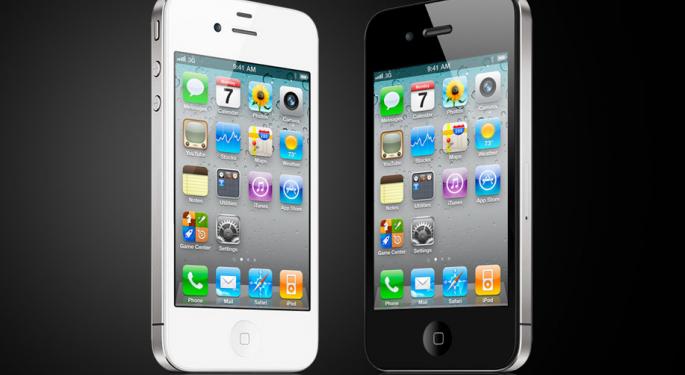 Last week, Samsung introduced a series of Sony-made (NYSE: SNE) concepts to illustrate that the Japanese company inspired Apple (NASDAQ: AAPL) to design the iPhone. The images were quite revealing.
But it turns out that Sony's designs may have come after the first iPhone concepts were produced, proving once and for all that great minds think alike, or that it was Sony who copied Apple -- not the other way around.
According to The Verge, Apple produced a white iPhone concept (oddly referred to as "Purple") in August 2005 -- one year before an Apple engineer was reportedly asked to copy Sony's designs.
While it would seem that Purple is the first iPhone concept that resembles the current device, Sony has not revealed the date of its first iPhone-like concepts. Thus, it is wholly possible that Sony was still the first to have some of these ideas. But even if it did, that does not mean that Apple copied Sony.
The most crucial detail of all may be the simple fact that Sony has not sued Apple for design infringement. This could be a sign that Sony does not feel it could present a strong case, which would be bad news for Samsung.
Regardless, Samsung intends to continue its fight with Apple this week. Jury selection for the trial surrounding their heated patent dispute is expected to begin today.
The two companies have been embroiled in a worldwide legal battle ever since the iPhone maker sued Samsung for copying both the iPhone and the iPad. Earlier this month, a British high court judge ruled that Samsung did not copy Apple's design of the iPad because its products simply are not cool enough. That same judge wants Apple to publish ads announcing that Samsung did not copy Apple.
In another battle, however, a German court ruled that Samsung's Galaxy Tab 7.7 did, in fact, copy the iPad. Apple recently won an injunction against Samsung, which could cause the aforementioned tablet to be banned.
It is unknown if the German ruling will take precedence in the European Union over the previous ruling from England.
Follow me @LouisBedigianBZ
Posted-In: Apple Galaxy Tab 7.7 Samsung SonyNews Legal Tech Best of Benzinga
View Comments and Join the Discussion!