Amid Soaring Growth, ETF Industry Misses Good Ideas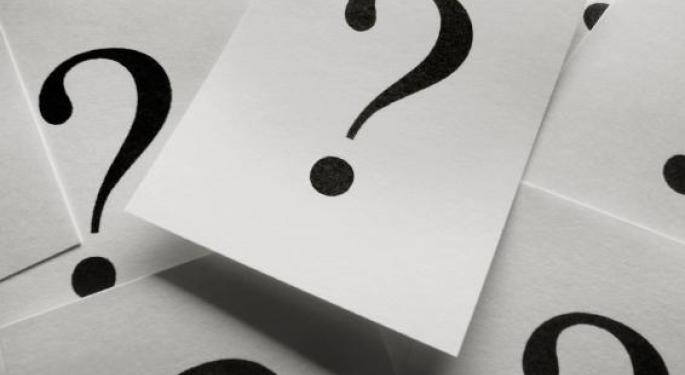 A research note recently published by S&P Capital IQ shows the pace of new ETF issuance is slowing a bit this year. Along those lines, it should be noted the pace of new through issuances through July was torrid and that sponsors are still bringing new funds to market at a decent clip this year.
"While down slightly from the 111 equity ETF new issues in the 12-month period ended July 2011, the most recent one-year figure is up from two periods ago," S&P said. "We also see greater geographic diversification among the ETFs being issued: while the prior 12-month period saw a 60/40 split between U.S. and non-U.S. equities, the most recent 12 months saw those numbers practically reverse. Although lower in absolute numbers overall, this most recent period has seen absolute gains in the Global, Asia developed, and Europe developed regions."
New ETF ideas have ranged from funds tracking preferred stocks to more esoteric ideas such as leveraged plays on the Australian dollar.
Over time, investors will decide which new ETFs thrive and which ones head to ETF graveyard. However, it is clear there are some valid ETF ideas that have not yet come to market. Here are a few ideas:
Restaurant ETF Those not living under a rock know that Buffalo Wild Wings (NASDAQ: BWLD), Chipotle (NYSE: CMG) and Panera Bread (NASDAQ: PNRA) have delivered earnings reports in recent days, but there is no pure play restaurant ETF for such occasions. The idea has been floated on Twitter and it is one that makes sense.
In addition to the three aforementioned stocks, McDonald's (NYSE: MCD), Yum Brands (NYSE: YUM) and Darden (NYSE: DRI) would make for credible members in a restaurant ETF. There are six stocks right there and another dozen or so could easily be included. Not to mention, there is a restaurant index just waiting for an ETF to track it.
Coffee Equities This one might be a stretch because once the acquisition of Peet's Coffee & Tea (NASDAQ: PEET) closes, there will be only seven somewhat recognizable U.S.-based pure play coffee equities. McDonald's could be added to a coffee equities ETF as could Kraft (NASDAQ: KFT), Smucker (NYSE: SJM) and Nestle (PK: NSRGY). Another eight to 10 publicly traded coffee plays could validate the idea of a coffee ETF.
Mongolia ETF The idea of a Mongolia-specific ETF is not all that far-fetched. Van Eck's Market Vectors unit filed plans for such an ETF last year, but the fund has not yet come to market. Maybe that is a good thing because Mongolian stocks were not stellar performers in the first half of 2012.
Myanmar ETF Myanmar's economy is far larger than Mongolia's, but it might be too simple to say the existence of a Mongolia ETF (if it happens) warrants a Myanmar ETF. What does potentially validate the existence of a Myanmar ETF down the road is the country's status as an ASEAN nation.
Famed investors including Mark Mobius and Jim Rogers have spoken favorably about Myanmar indicating that even though it could be a while before a Myanmar ETF comes along, it would be worthy addition to the ETF landscape.
View Comments and Join the Discussion!
Posted-In: News Sector ETFs Broad U.S. Equity ETFs Specialty ETFs New ETFs Emerging Market ETFs Commodities Currency ETFs Best of Benzinga