Morgan Stanley Could Be Worth $32 Broken Up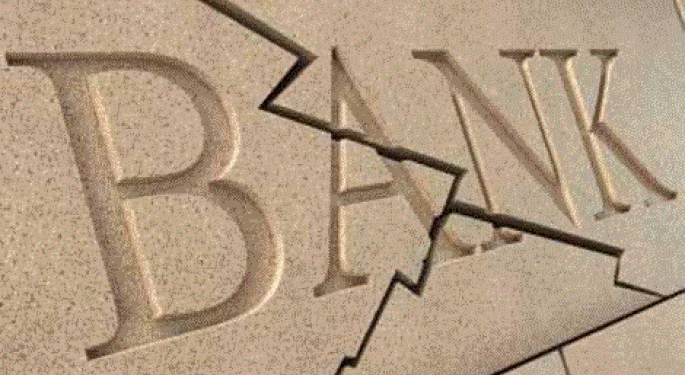 Morgan Stanley (NYSE: MS) could be worth $32 a share if it were to separate its investment banking business from its consumer businesses, said CLSA analyst Mike Mayo on Bloomberg TV -- it now trades around $13.
"This is not a tough call," Mayo told the network. "If you break up the big banks, at least in the case of Morgan Stanley, I think investors would be huge winners."
Mayo added that other big banks including Citibank (NYSE: C) and Bank of America (NYSE: BAC) should consider breaking up, as well, and that by doing so, bank short sellers would be, "blown to Neptune."
Sandy Weill, former Citigroup CEO, got the breakup ball rolling yesterday, in a surprising interview on CNBC. He said it's time to break up the U.S. mega-banks -- a move he said would benefit depositors, taxpayers and the banks themselves.
"I am suggesting that they be broken up so that the taxpayer will never be at risk, the depositors won't be at risk, the leverage of the banks will be something reasonable, and the investment banks can do trading...not subject to the Volcker Rule," Weill said on CNBC on Tuesday.
His not-so-hidden message is that indeed, big banks may be worth more in pieces.
None of the major U.S. banks trade at book value – the price of all the assets on their balance sheets.
Citi (NYSE: C) trades at 40 cents on the dollar in comparison to its book value; Bank of America (NYSE: BAC) is at 35 cents.
Yet many of the regional banks that do no investment banking and rely on the predictable business of making loans and collecting deposits trade near book value. Some including Cincinnati Financial (NASDAQ: CINF) and East West Bancorp (NASDAQ: EWBC) trade at a premium to book.
"You can make great money in a utility type of business by borrowing cheaply and lending sensibly but that's not what's being done," analyst Meredith Whitney said on CNBC. "The basic bank model has, is, and will be attractive."
Whitney said that she doesn't think the government needs to breakup the banks; she seems to think that the banks will see the profit opportunity and to that on their own.
Posted-In: News M&A Analyst Ratings Trading Ideas Best of Benzinga
View Comments and Join the Discussion!