Apple iPhone 5 Demand Breaks New Record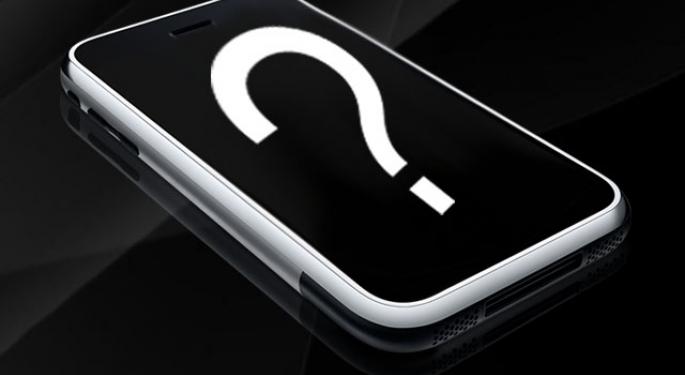 Demand for Apple's (NASDAQ: AAPL) next-generation iPhone is higher than any other smartphone the company has released.
In June, ChangeWave Research conducted a study on the demand for smartphones from the world's leading manufacturers, including Apple, Samsung, Motorola, Nokia (NYSE: NOK), Research In Motion (NASDAQ: RIMM), and HTC.
Among those who plan to purchase a smartphone within the next 90 days, 19 percent chose Samsung. This is a six percent increase over the December 2011 and May 2012 surveys, in which only 13 percent of respondents chose Samsung. In September 2011, just five percent of consumers wanted a Samsung phone, and in the months and years before demand was as low as one percent.
Samsung has come a long way since then. The company now poses a serious threat to Apple's dominance. In time, it might even cut into the profits of the iPhone maker.
That said, Apple might not have much to worry about. Despite an increase in demand for Samsung products, (which could be attributed to consumers who are switching from other Android brands), Apple is also experiencing a significant increase in iPhone demand.
ChangeWave's study -- which was conducted among 4,042 "primarily North American consumers" consumers -- found that 14 percent of consumers were "Very Likely" to buy an iPhone 5, while 17 percent were "Somewhat Likely."
Consumers gave their responses after reading a brief description of the features that analysts expect the iPhone 5 to have, such as 4G LTE and a larger screen. ChangeWave also provided a few estimated price points, which mirror those of the current iPhone.
Comparatively, when ChangeWave conducted a similar survey for the iPhone 4S last October, consumer demand was at 10 percent ("Very Likely") and 11.5 percent ("Somewhat Likely"). At that time, the iPhone 4S had already been announced, and its full feature set -- including the addition of Siri -- was widely known. The iPhone 5 is still widely a mystery, but its demand is already outpacing all previous versions of the Apple-made device.
Apple and Samsung are not the only two smartphone manufacturers that experienced an increase in demand. Interest in Nokia (NYSE: NOK) devices actually rose to two percent -- up from just one percent last March. While that is not a huge increase by any means, it is, as ChangeWave notes, a positive sign for the firm.
HTC (three percent; unchanged from the last survey) and Research In Motion (two percent; unchanged) did not perform as well. At the same time, Motorola lost two points, dropping to four percent.
Follow me @LouisBedigianBZ
View Comments and Join the Discussion!
Posted-In: Apple ChangeWave ResearchNews Retail Sales Topics Success Stories Tech General Best of Benzinga