iPhone 5 Image Leak - Would You Buy This Smartphone?
Four new images are circulating the Web this morning after a Chinese website claimed that it uncovered two units from the upcoming release of the iPhone 5.
The images come from iphone.tgbus.com (via AppleInsider), and show a device that looks very familiar, closely matching the reported iPhone 5 backplate that leaked earlier this summer.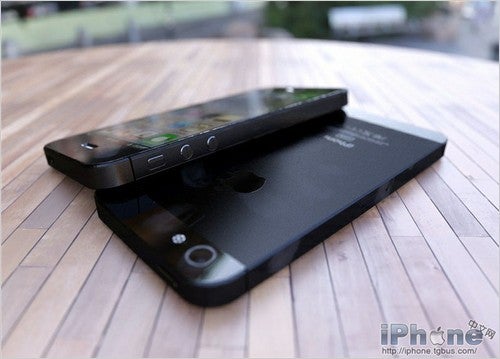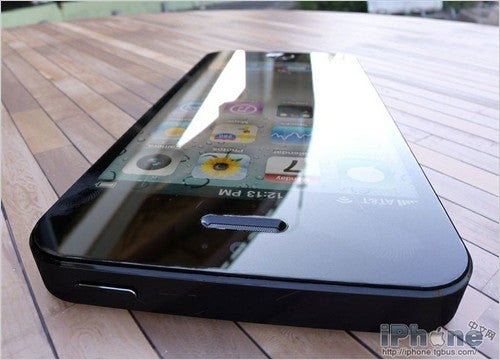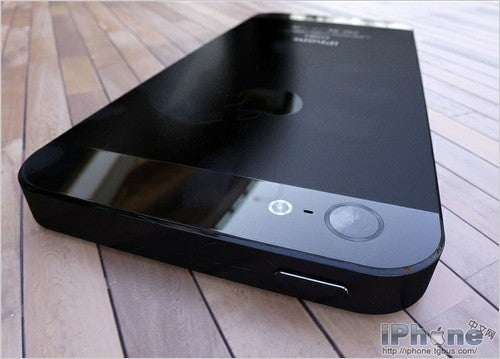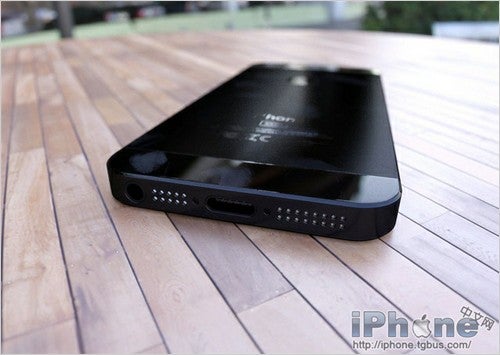 Apple's (NASDAQ: AAPL) next-generation smartphone is expected to feature a larger (possibly higher resolution) screen, along with a longer body and a thinner design. The images above seem to confirm most of these expectations.
With three or four months to go before the iPhone 5 is expected to ship, few other details have been revealed. At press time, nothing has been confirmed. It is assumed, however, that some of the features added to the third-generation iPad (such as 4G LTE) will be carried over to the next iPhone.
Analysts have responded positively to Apple's presentation at WWDC this week, which included the debut of a next-gen MacBook Pro that could change the world of portable computing. < href="http://www.benzinga.com/analyst-ratings/analyst-color/12/06/2661633/jp-morgan-positive-on-apples-wwdc-2012-offerings">JPMorgan called Apple's latest offerings a "net positive for the model and stock," while ISI Group said that WWDC "reinforced [Apple's] unparalleled ecosystem."
During the event, Apple also introduced its long-awaited Maps app, a Google Maps (NASDAQ: GOOG) replacement that on Monday temporarily shaved 9% off Garmin (NASDAQ: GRMN), which specializes in GPS manufacturing. While iOS users can still access Google Maps on their iPhones, iPads and iPod Touches, they will lose that ability (and gain access to Apple's homebrewed maps) when iOS 6 is released this fall.
Just two weeks ago, Apple and Google traded for roughly the same price. But Apple continues to be the more valuable company with a market cap of roughly $540 billion versus Google's market cap of approximately $184 billion.
Apple's profit margins might take a hit when producing the next-generation MacBook Pro, which comes packaged with a more expensive, high-resolution Retina Display, despite retailing for the same price as the standard (high-end, 15-inch) MacBook Pro. But Apple is also selling more laptops as a result of the new features. Both the $2,199 and $2,799 models have already sold out on Apple's website; consequently, those who order one today will not receive the next-gen MacBook Pro for three to four weeks.
Apple shares are currently trading near yesterday's close at roughly $575.
Follow me @LouisBedigianBZ
Posted-In: Apple MacBook Pro Next-Gen MacBook Pro Next-Generation MacBook ProNews Rumors Tech Best of Benzinga
View Comments and Join the Discussion!