4 Stocks to Score at Euro 2012
Any soccer fan knows that the UEFA Euro 2012 tournament starts at the end of this week with hosts Poland playing Greece and Russia playing the Czech Republic. It is worth considering: what companies are involved and what implications does it have for their stocks? Of all of the sponsors, four are traded in the US, so let's look at these:
Canon (NYSE: CAJ): the Japan-based manufacturing company is one of the twelve global sponsors of the tournament. Canon will promote products such as digital still cameras, printers, copiers, scanners and faxes to be used during the tournament. Canon has been a partner of the competition since 1980 and will benefit from on-screen credit inventory, perimeter board exposure, have the ability to run ticket promotions, and will provide camera and lens repair service centres for professional photographers in each of the eight stadiums. Traders might look for an upside to sales for the next quarter off-set by higher marketing costs.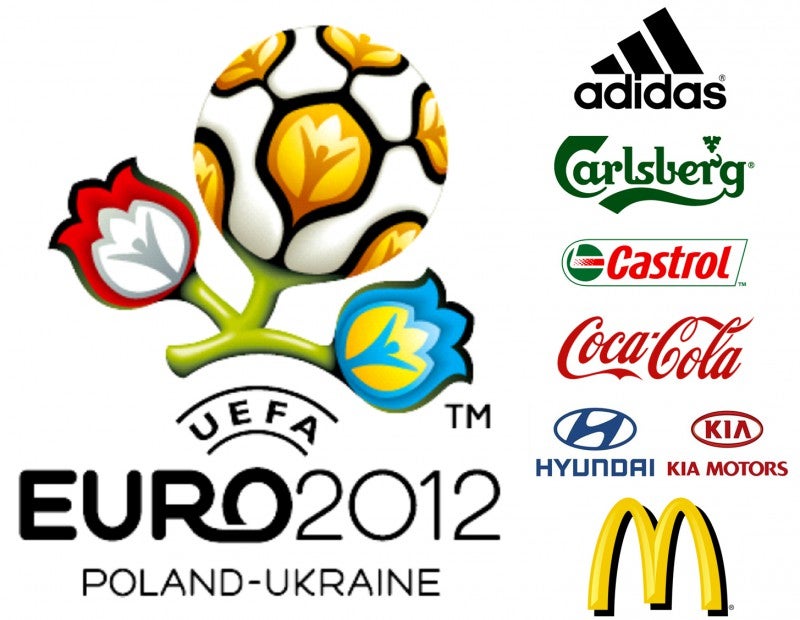 Coca-Cola (NYSE: KO): the American soft-drink maker is also one of the twelve global sponsors and has gotten a great deal. Not only will Coke be the sole marketer of non-alcoholic beverages, it will also offer to fans exclusive programs such as flag bearers and ultimate access. As sole marketer of non-alcoholic beverages in all of the stadiums, sales should be strong for this quarter. Even if the European economy is slowing, these events are arguably bigger than the World Cup and attract thousands of tourists per day, making these rights a potential windfall for Coke.
McDonalds (NYSE: MCD): McDonalds may be in the best shape of all sponsors, as it is sponsoring the UEFA Euro 2012 fantasy football game, which readers can play here. With all of the hype surrounding this tournament and the sheer volume of football fans around the world, this will be a great way for McDonalds to continue to advertise its brand. Obviously, McDonalds is already a household name so it is not that they are trying to find untapped potential consumers; rather, they are simply trying to stay ahead of competitors and keep its name at the top of the mind of consumers.
Mastercard (NYSE: MA): Mastercard is an event sponsor of the matches in Poland (there are also matches in the Ukraine), where it will extend special offers to cardholders. The company also plans to use its social media resources to provide news, update, and insight to fans. "With these relationships, MasterCard is able to create business-building opportunities for its customer financial institutions as well as offering value and "Priceless" experiences for its millions of cardholders around the globe."
Posted-In: News Previews Events Global Media Trading Ideas Best of Benzinga
View Comments and Join the Discussion!