Previewing Facebook's IPO: Recent Tech IPO Performance
With only one week until the Facebook (NASDAQ: FB) IPO, it seemed prudent to look back over the last year or so and see the performance of technology and internet IPO's. Over the past year, we have seen companies such as LinkedIn (NYSE: LNKD), Zynga (NASDAQ: ZNGA), and Groupon (NASDAQ: GRPN). So, let us look at the results, both of all tech IPO's and also the sub-set of internet IPO's, because there is a stark difference.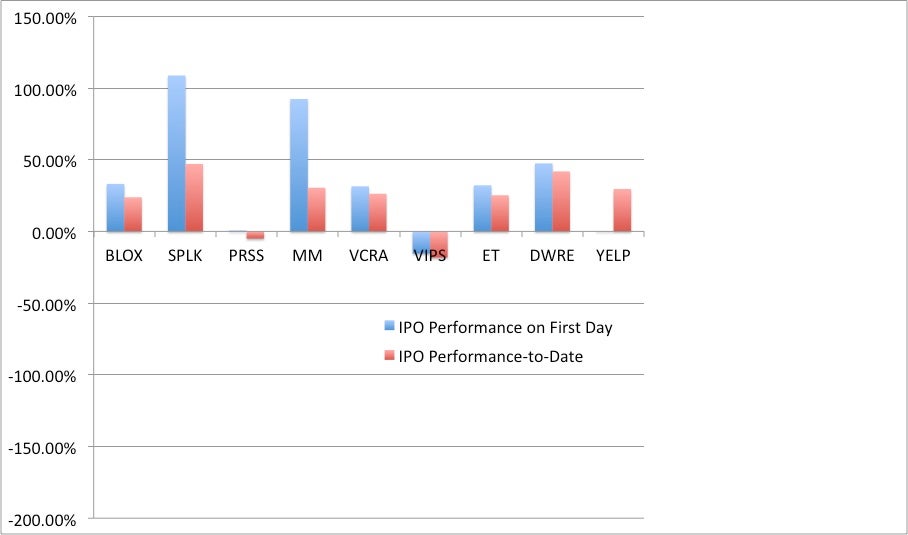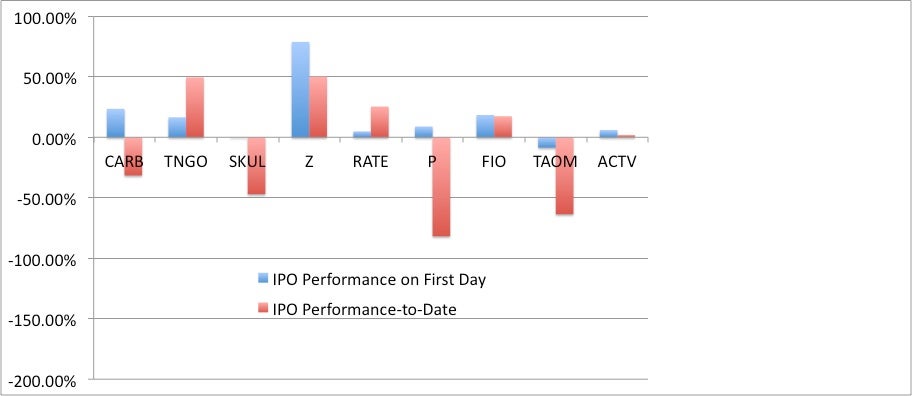 The study has been broken down into four images, just for clarity, and as this and the following images show, there is a wide range of results. We can see the performance on the first day, measured from the IPO price (not the opening price) to the close on the first day of trading, compared to the performance-to-date. A few that stand out are FriendFinder (NASDAQ: FFN) down some 700+% since its IPO and Groupon. Some of the winners have been Splunk (NASDAQ: SPLK), Millennial Media (NYSE: MM), and LinkedIn (NYSE: LNKD).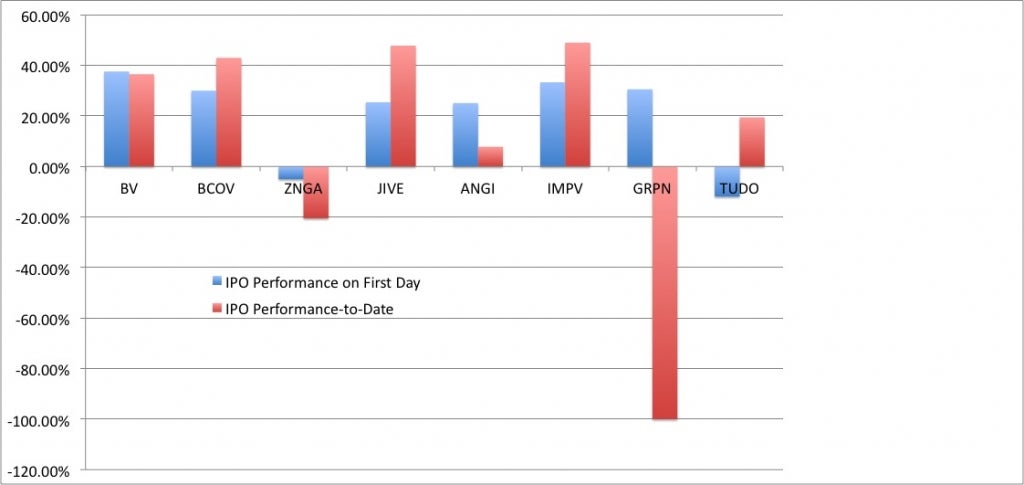 What we can get from this the average performance, as we prepare for the big day next week. On average, technology IPO's have risen 25.32% on the first day of trading and have returned approximately -29.3% since the offering. That is better than just the technology stocks, which have averaged a one day return 23.36%, slightly less than the overall average, and a return to date of -50.45%, a significant under-performance to other technology stocks. If the pattern holds, expect a short-term jump from the offering, as traders pile into the stock due to pent-up demand, and then a sell-off over the next year.
Posted-In: News Offerings Previews IPOs Markets Tech Trading Ideas Best of Benzinga
View Comments and Join the Discussion!