Hyundai Rocks Detroit with Sleeker, Sexier Cars at NAIAS 2012
The Veloster Turbo and Genesis Coupe reinforce the company's dedication to bringing sexy back to automobiles.
Few will be able to attend the 2012 North American International Auto Show without taking notice of Hyundai's lineup. Its cars are, if nothing else, gorgeous. This year, Hyundai didn't disappoint.
"We filled out our lineup this year with two sporty cars: the rear-wheel drive Genesis Coupe gets a major redo with a 348-horsepower V6 engine, the segment's first eight-speed automatic transmission," John Krafcik, President and CEO of Hyundai Motor America, told Benzinga this week. "We've taken the four-cylinder turbo that we had in that car and taken it all the way up to 274-horsepower, which is great."
2013 Genesis Coupe
"It's got a new sibling rivalry thing going with another new car we're launching this year called Veloster Turbo," Krafcik continued. "Two-hundred and one horsepower, 38 miles per gallon, leather seats – just a fantastic car for the millennial market."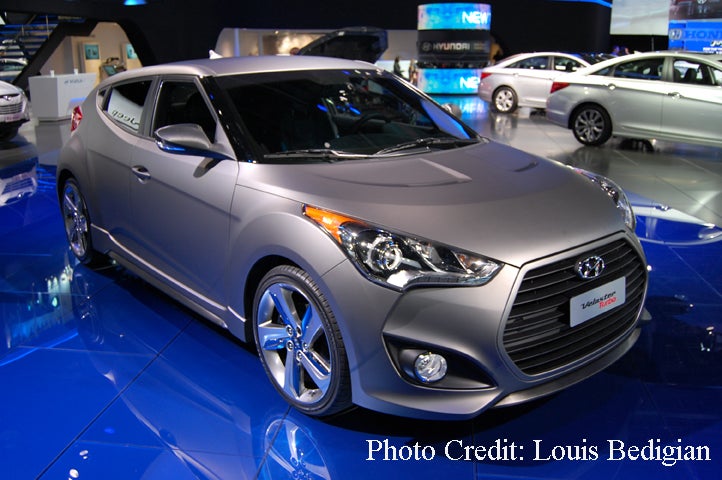 Veloster Turbo
Krafcik joked that Hyundai liked to "roll the dice" and "see what comes up" when deciding which cars to bring to a particular auto show. But in truth, the company has a long-term development process.
"It takes us two and a half to three years to take a vehicle from concept to customers," Krafcik explained. "We align the vehicle launches as best we can with the major auto shows. This time it just worked out very well for the Veloster Turbo and Genesis Coupe to come out together."
Quality Comes First, Not Volume
Krafcik said that when it comes to sales, volume isn't Hyundai's primary focus. "It's quality and delighting customers," he said.
"We'll certainly sell more than we did last year. We are very much production-constrained right now. The demand for Hyundai products is well in excess of what we can supply, which is, trust me, a great problem to have. So we're optimizing our business plan this year around customer satisfaction and quality – building the brand reputation – to help us grow in the farther out years. We will certainly get our fair share of the incremental industry volumes that we see coming this year."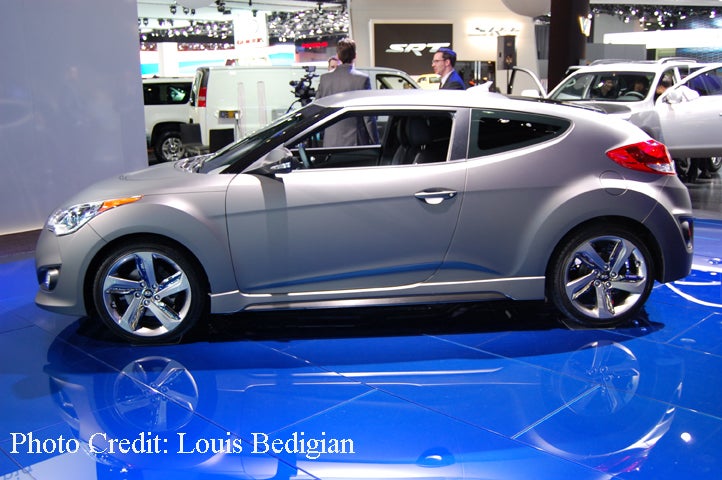 Are You "Friends" With the Veloster Yet?
When it comes to social media, Krafcik said that Hyundai approaches Twitter, Facebook and other social networks differently with each car.
"For Veloster, which is aimed at a younger market, we have a huge investment on the social media side through all the social media channels," he said. "We've built a specific YouTube hub where you can actually configure and specify your new Veloster, right on YouTube. And we've done a lot of co-branding and work with musical partners. In fact, we're an automotive sponsor with the Grammys and we'll be doing something with that as well."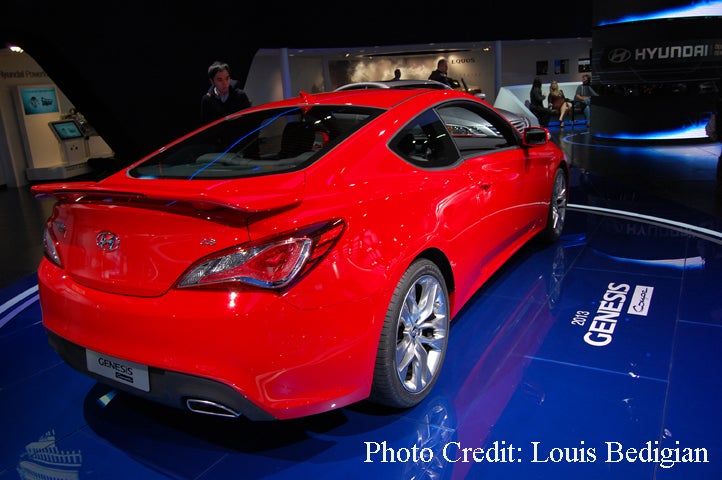 Trends at NAIAS 2012
Once again, improved fuel efficiency is a hot topic at the North American International Auto Show. Besides that, "We're seeing some significant smaller car entries," said Krafcik.
"Less focus, I would say, on pure out-and-out performance compared to four or five years ago. And I think you're seeing more and more technology. For example, we've talked a lot about our Blue Link telematics system, which is an in-car system for communication back to Hyundai, back to other consumers, and through various apps. Most automakers are now launching or will soon be launching a telematics system."
Veloster's Virtual Debut
Besides the trends that apply directly to the automakers, there is one growing trend among auto show booths: interactive features. Hyundai's booth is particularly interactive this year with touch screen steering wheels that are pre-loaded with a racing game.
And that's not all.
"This year the interactivity is due to an alliance we have with Microsoft (NASDAQ: MSFT) and Xbox on Forza 4, where you can now drive your Veloster Turbo just out of the factory and right onto all the racecourses of Forza 4," said Krafcik. "We launched the Forza 4 game and the Veloster car simultaneously [on Monday], which was very cool.
"We like that access to the gaming community. There's a nice fit with gamers – who are older than you might think – and many of whom really enjoy cars like the Veloster Turbo, which have a lot of technology built into them. It's kind of a new-age sports car. So we think there's a really nice fit with that."
Follow me @LouisBedigian
View Comments and Join the Discussion!
Posted-In: Forza 4 Genesis Coupe Hyundai John KrafcikNews Management Success Stories Tech Best of Benzinga