iPhone 4S Launch Brings Crowds, Endless Excitement to Apple Stores Across the Country
One million pre-orders are just the tip of the iceberg as devoted Apple users line up to get the latest iteration of the iPhone.
It was 10:30 p.m. Thursday night when the first two customers arrived at the Apple Store at the Somerset Collection mall in Troy, MI. They, like everyone else waiting in line, were eager to get their hands on the iPhone 4S.
"It's gonna be faster," said David Lehr, a Madison Heights, MI resident who planned to buy a black 32-gig model for AT&T (NYSE: T). "The auto enhancements with the photos... It's the same shell, just a few new features, I understand. But I'm in it to win it. It's gonna be cool."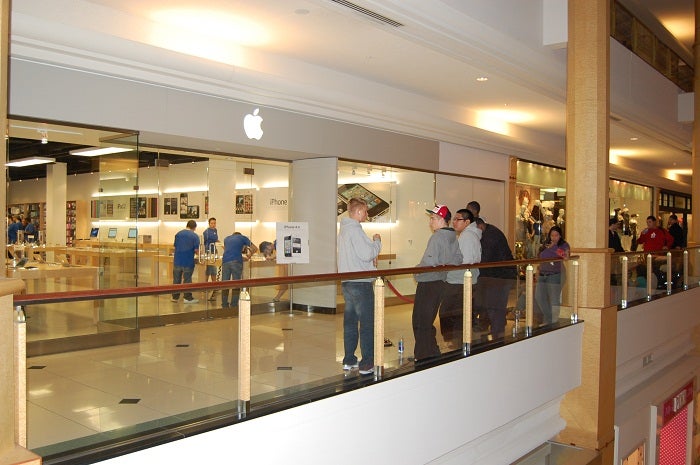 "I need my [iPhone 4S] now because my other phone froze!" said Josh Johe, also of Madisosn Heights. "I'm getting a 32-gig white AT&T."
"It's Apple, you gotta get it," said Berkley, MI-resident Joe Reilley.
For a brief moment, Zach Welti of Farmington, MI was the last man in line. But unlike most of the people waiting this morning, he wasn't here to fulfill his own Apple desires. "[I'm] waiting for a friend of mine," he said. "I'm sure he just loves it 'cause it's the new Apple thing and he loves everything Apple."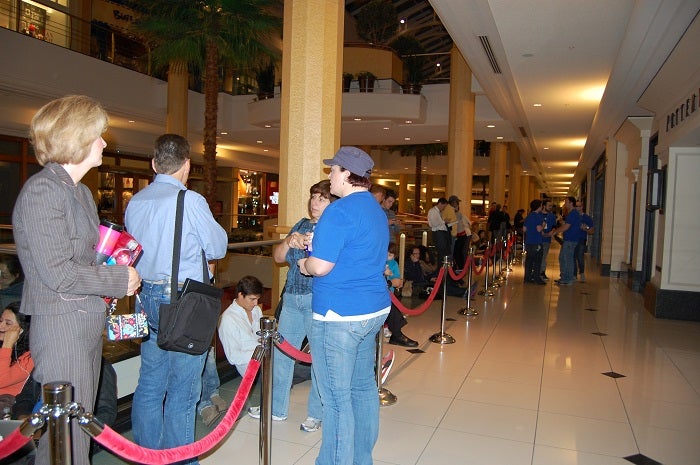 Even Benzinga's own Justin Triplett, a former Apple Store employee, couldn't wait to get his hands on the new phone. "I'm tired of my Android (NASDAQ: GOOG) phone," he said. "It's a good phone. It's practically the most convenient camera ever made, and that's a pretty compelling reason to get it."
Triplett is especially excited by Sprint's (NYSE: S) unlimited plan. "If I'm gonna sign a contract, that's the kind of contract I want to sign."
When the doors finally opened, the crowd cheered as loud as a group of tweens waiting to see their favorite boyband. But these were no tweens -- and this was certainly no boyband.
Photos by Louis Bedigian
Follow me @LouisBedigian
View Comments and Join the Discussion!
Posted-In: Apple Apple Store iPhone 4SNews Events Tech Best of Benzinga