Google Copies Hulu, Solidifies the End of the World
Remember when I said the world would end if Google (NASDAQ: GOOG) acquired Hulu?
Well, it looks like the world is closer to its demise. Business Insider picked up on the hell-freezing-over development, which involves a simple YouTube announcement called Cosmic Panda.
It's silly (the panda is holding a lightsaber knock-off). It's quirky (the panda has a star over one eye and a glass helmet over his entire head). And it's different (the panda also sports a sideways triangle on his belly, an image that many will recognize as the universal sign for "play" on VHS recorders, DVD players, and most streaming video players – including YouTube).
What's wrong with Google experimenting with a new video format? Nothing. The problem is that this video format isn't new. It is, as Business Insider points out, "a lot like Hulu." I'm going to take that comment one step further and say that it is too much like Hulu. Here's a quick comparison. First, Hulu: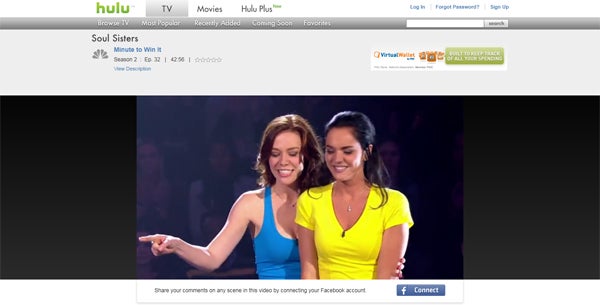 Second, let's take a look at the new YouTube: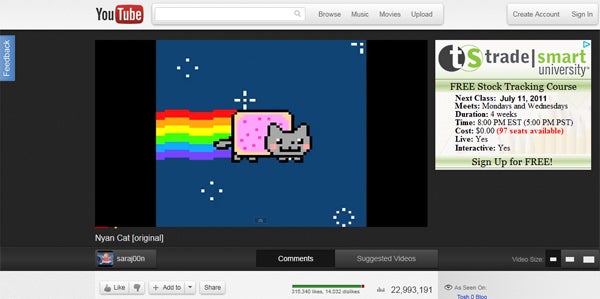 Now we're left to wonder: how many years will it take for the YouTube brand to swallow Hulu whole?
Posted-In: Business Insider Google Hulu YouTubeNews Tech Media Best of Benzinga
View Comments and Join the Discussion!